Scribes and artists through scores and quarters have continuously written about how flowers bring joy and inspirations to people we love.
"Love is the flower you got to let grow," sang the well-remembered The Beatles member, John Lennon.
An unknown writer penned, "Flowers are like friendship. They bring color to your world."
Even the ancient spiritual leader Gautama Buddha had these words immortalized: "If we could see the miracle of a single flower, clearly our whole life would change."
We have another occasion ahead to express our love and affection. And one of the best, if not the best, ways is by sending our loved ones flowers.
Entrepreneur Pau Lopez, owner of FLOWER PauER, offers custom-made arrangements to suit your taste and style in showing the breadth and depth of your feelings.
Here are some of her creations for Valentine's Day.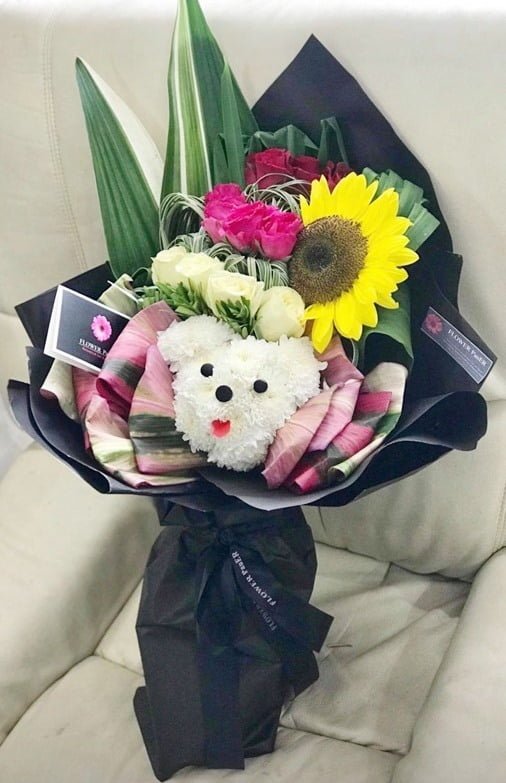 A Bestseller. This original design of FLOWER PauER is one of the bestsellers simply because it has a dozen of assorted colored roses, a sunflower and a teddy bear made out of flowers!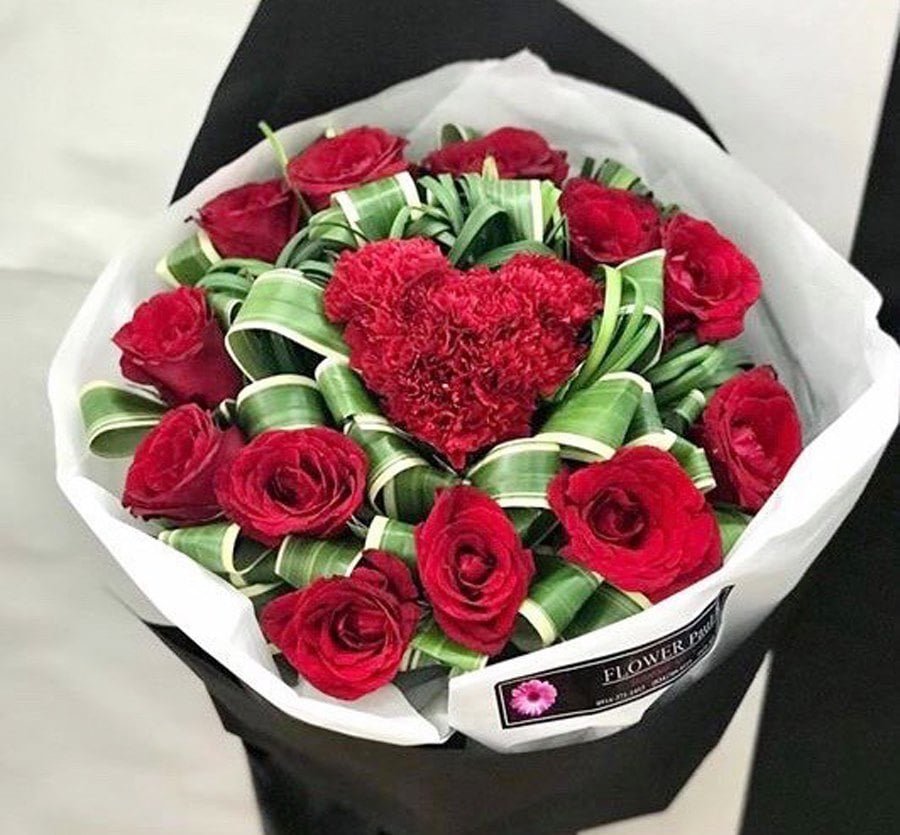 Encircled Heart Bouquet. A unique and amazing creation using carnations and one dozen red roses. Who wouldn't want to fall in love with the person who gives you this on Valentine's Day?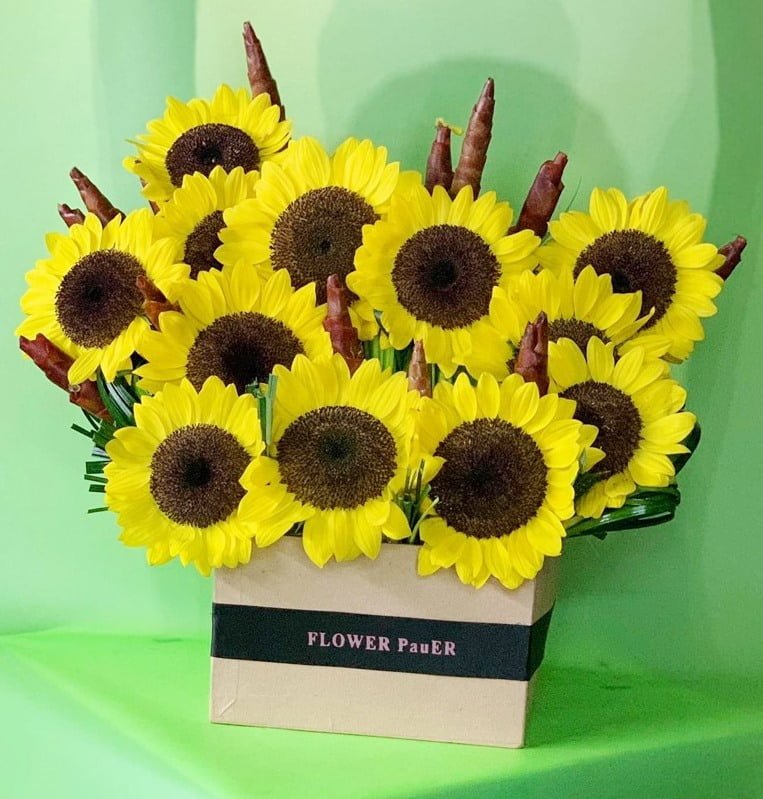 Sunny Side Up Box Arrangement. One dozen freshly-harvested sunflowers popping out of a box can brighten up any person's gloomy day!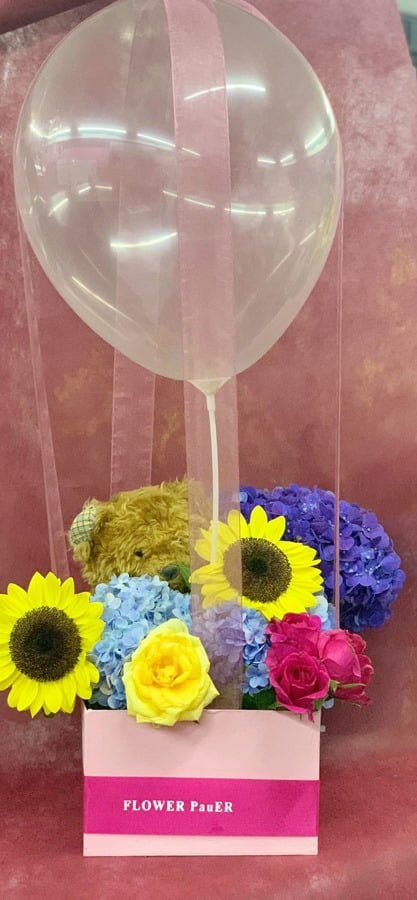 Teddy Air Balloon Arrangement. If you want to impress a girl, this definitely will do it. You get a stuffed toy and fresh blooms, packaged so adorably.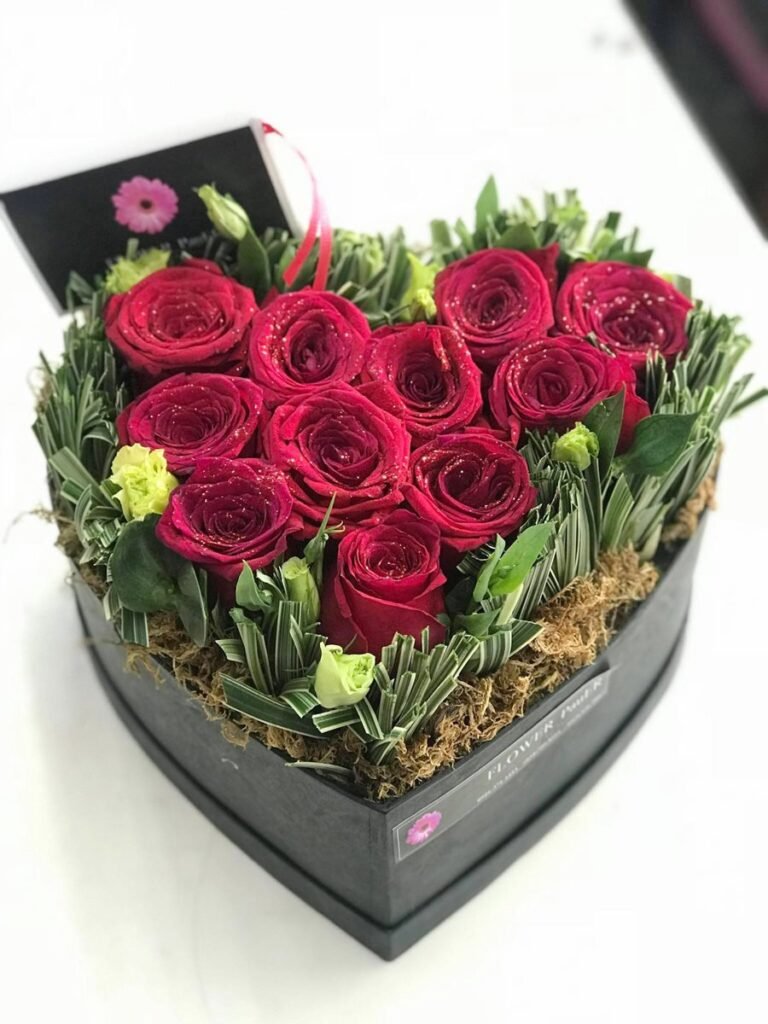 Budbox. This was conceptualized for clients who are shy in handing over a very visible bouquet of blooms to their loved ones. This creation has the element of surprise written all over it. Clients can further customize it by adding chocolates in the midst of flowers.
FLOWER PauER is located at Door #3 Doña Ceferina Building, 22nd Lacson Street, Bacolod City. For inquiries, you can contact the shop through its FB page: www.facebook/flowerpau or through Tel. Nos. 0347046979 / 09163711413 / 09288569887. – NWI