Bacolod City Mayor Evelio "Bing" Leonardia received a rousing farewell as he stepped down as national president of the 145-member League of Cities of the Philippines during its recent special assembly at the Marriott Hotel in Manila.
"Working with you has made me a better public servant and a better man. I am because we are," Leonardia, who was given a standing ovation at the assembly by his peers from other highly-urbanized cities.
The League's Treasurer Report indicated that Leonardia will leave behind funds amounting to about P58 million.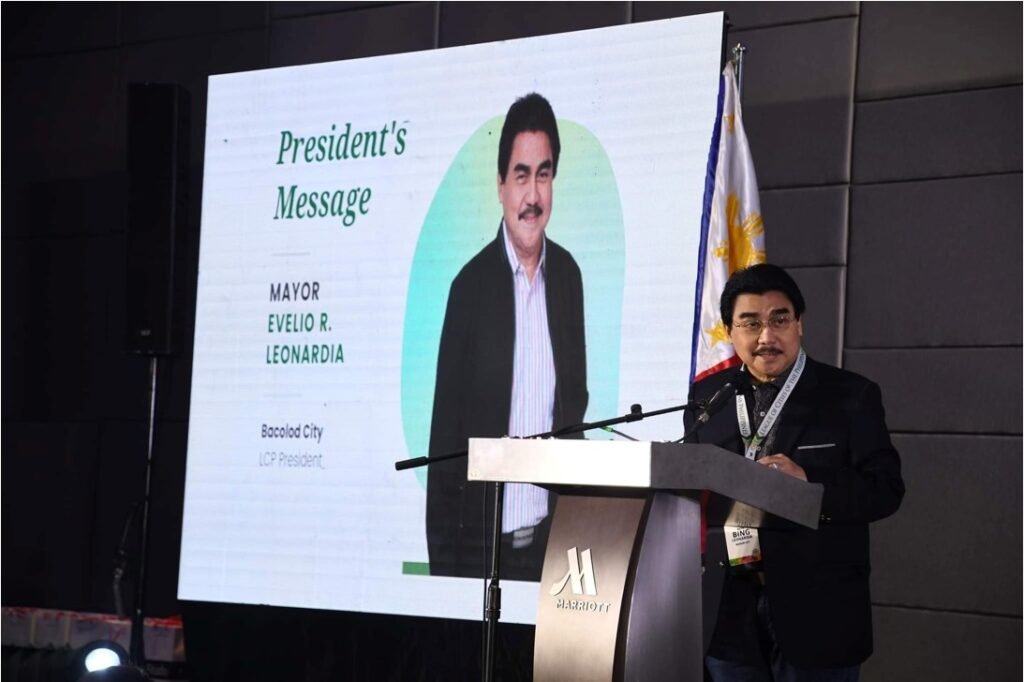 He was elected LCP national president during the League's 68th general assembly (GA) on July 19, 2019.
Leonardia was eventually named by President Rodrigo Duterte to represent about 2,000 local government units as their representative to the Legislators-Executive Development Advisory Council.
The LEDAC is the highest advisory council to the President on development and economic matters, among others.
Last week's gathering was the League's first face-to-face GA since the pandemic struck the Philippines in early 2020.
Keynoting the Special LCP GA was Senator Sherwin Gatchalian.
"It has been a term like no other. The pandemic dominated our lives, changed the complexity of things and introduced new challenges no one before us faced," Leonardia said as he mentioned the trials brought about by COVID-19 to the LCP.
The global crisis, however, brought out the best from the members as they "responded, rose to the occasion and fought back" to the many challenges for the past three years.
"It was a situation that called for the best of us. It made us more innovative and creative and squeezed the best out of us," the mayor continued as he highlighted the efforts of chief executives whose cities were de-escalated to Alert Level 1.
Leonardia recognized the valiant efforts of the LCP as it continued its functions amid the pandemic by setting directions, establishing guidelines and policies, responding to the needs of constituents, and leading officials in their battle against COVID-19.
The League was also at the forefront of the multi-lateral agreement that assured the supply of AstraZeneca vaccines, he added.
He lauded the contributions of the members of the Board, the cooperation of all city mayors, and the efforts of the secretariat as they recovered from a brief slump in collecting membership dues in 2019 to a record-breaking P26.7 million collection in 2021, the highest since 2013, a press release from the city said.
"This only proves that working together will help us get through difficult times. I will never forget your hard work and support throughout these difficult times," the mayor said./NND