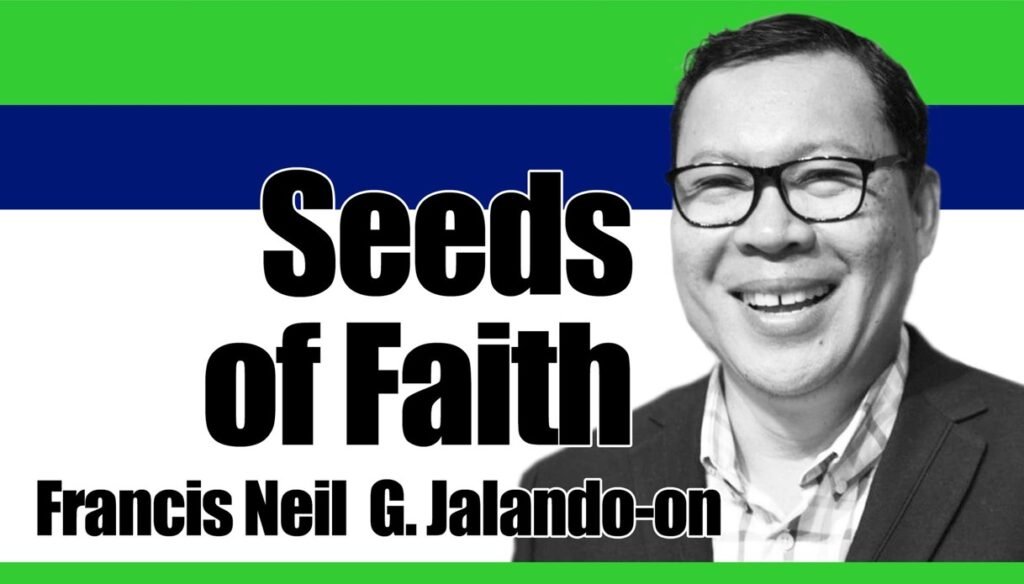 Having a break in our modern society is a luxury. Oftentimes, those who are taking a break are frowned upon because they are perceived to be non-reproductive.
Recently, however, there is House Bill. No. 4721 waiting to become a law. In essence this bill is about the "right to disconnect" from work-related communications, like text, email, or messages after office hours so that an employee will have the uninterrupted time to rest and be with their family.
Indeed, having a break is essential to one's health.
Recently, a study published in the Journal of Epidemiology and Community Health in the United Kingdom noted that men and women who work on weekends may be more likely to develop depression. This means that not having a break is affecting the mental health of workers. There is also a growing concern that workers are converting their vacation leave credits into cash.
Did Jesus have a break? Yes, Jesus found time to rest. Let us learn from Jesus.
First, amidst our busy schedule, we must take a nap.
In Mark 4:35-41, we can see that Jesus slept while they were having a boat ride from one side of the Sea of Galilee into another. If you have been in the Sea of Galilee or Lake Kinnereth, the other side is visible because it is near.
This means that Jesus planned for a short nap if He was not interrupted by a storm that He calmed. This is the same with us – take a nap from time to time during the day to be rejuvenated again.
Second, find time to be alone and reflect.
In Matthew 14:13 and 23, we can see that Jesus intentionally left the large crowd to be alone to reflect and to pray.
In this highly connected world, we need the time to be alone to think, to meditate, to pray, to read or to simply have a "me time". This time will surely have a great impact in our productivity.
Third, find time to visit places and friends.
When reading the Gospels, we sometimes think that the places there are so near to one another. Not so. Even in a bus, it would take several hours to travel from Galilee to Jerusalem.
This means that during New Testament times, it was an exceedingly long travel. This gives an idea that Jesus deliberately travelled to attend a wedding in Cana, to visit His friends Mary, Martha, and Lazarus in Bethany, and attend festivals in Jerusalem. How about us? Are we planning a trip in order to take a break?
As of this writing, I am currently in Hong Kong as part of the pilot program called Global Summer Institute of Theological and Intercultural Studies 2023 based at Chung Chi College Divinity School of The Chinese University of Hong Kong. There are seven selected participants for this program who are doctoral students and or theological educators from member schools of the ATESEA, or the Association for Theological Education in South East Asia.
I am grateful to God for this intentional break as I study in a different school and take two exciting courses – "Special Topics on Christianity and Society II: Study Tour in Hong Kong: Christianity in the Global City", and "Special Topics on Biblical Studies II: Ancient Goddesses."
I am confident that these courses will enrich my knowledge and understanding of Christianity and its role in contemporary society, as well as deepen my appreciation for intercultural studies.
Be intentional in your break time. Do it now or else you will break! – NWI