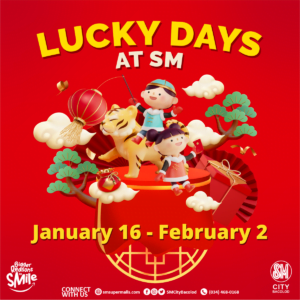 Bienvenido Marañon may be spending the holiday season in Spain, but the Philippines, especially Negros Occidental, remains in the heart of the football star, who sparkled while playing for Ceres-Negros in the last few years.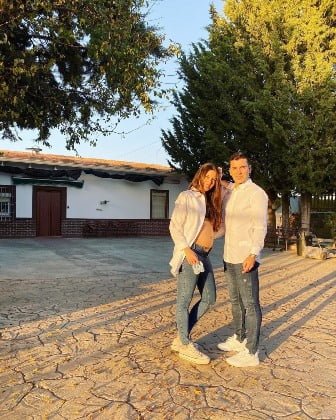 Arguably the most prolific striker to play in the country, Marañon who now plays for the club that took over the Ceres franchise, United City FC, endeared himself to the Negrense faithful with his knack of scoring important goals for the Busmen not just at Panaad Stadium but overseas as Ceres made historic feats in international competitions.
Sharing the same family name as the late Negros Occidental
Governor Alfredo Marañon Jr., Bienve earned the monicker "El Gubernador." The similarities don't end there. Marañon grew up in the Andalucian port city of Cadiz, the same name of the Northern Negros city known for its rich marine resources.
"I think playing for Ceres, playing in Negros was my destiny," said Marañon, 34. "The people of Bacolod, the people of Negros, are very close to my heart. I always think about them whenever I play."
Marañon arrived in the Philippines in 2015 as a largely unknown player. He played in the lower leagues in Spain, before was recruited by former Ceres captain Carlie De Murga, who was teammates with Bienve during their youth days.
After spending time in Bacolod where the club was based, Marañon felt right at home.
"It is similar to Cadiz where I grew up," said Marañon, who remains thankful to Ceres owner Leo Rey Yanson for looking after him and treating players at the club like family.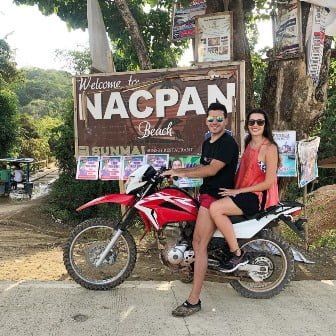 "The Philippines the people they like to be with family. They'd like to be with their family and have a barbecue and drinks. In Cadiz it is almost similar. I love the weather. I love the beach. I love the culture of a Filipino and how they are welcoming."
Marañon has taken his love for the country to another level, applying for naturalization that will allow him to represent the Philippines.
Last Dec. 2, the Justice Committee of the House of Representatives unanimously approved House Bill No. 7427, which seeks to grant Filipino citizenship to the Spanish striker. The bill, authored by Manila first district Rep. Manny Lopez was filed back in Aug. 19.
Boosting their move was Bacolod Rep. Greg Gasataya's HB 8144 which cited, among others, that Marañon has contributed to sports development in Negros Occidental and Bacolod City through his outreach programs and has served as an inspiration for local athletes to strive toward sporting excellence.
The Spanish player has also developed closer ties with Negrenses during his Ceres-Negros FC stint, including with members of the late governor's family who have shown fondness for him.
Marañon is thankful that the naturalization process is making headway. But he also understands if there are delays considering that the country is still dealing with the COVID-19 pandemic.
"In his five-year football career in the Philippines, Marañon has shown exceptional skills complemented by commendable work ethic. He is known as one of the most prolific scorers in Southeast Asia," Lopez said in his resolution.
"If granted the opportunity to play for the Philippines, Marañon will undoubtedly be an invaluable asset to the national football team, the Azkals, and bring pride and honor to our country. This will also be an opportunity on the part of Congress to contribute to the Philippines' success in the global football arena."
Marañon also has a backer in the Senate in Sen. Migz Zubiri who has also filed a resolution for his naturalization early this year.
The Spanish striker who holds the AFC Cup record for most goals with 35 is hoping to play a few more years.
But he knows exactly what he wants to do after his playing days are over.
Marañon hopes his contribution will go beyond his ability to play the sport.
He hopes to set up a football academy in Negros Occidental for kids 6 years old to 12 years old and make them love the game more.
"If we can start this, we can actually have more academies and more players," said Marañon, who is expecting his first child with girlfriend, Patricia, early in 2021.
"I want to make football more accessible (in the Philippines). When I was young in Spain, I played in the streets because my family cannot afford sending me to an academy. I think that really forced me to work harder because I want to help my family since we came from a very humble background. We want to show that there's a future for football players in the country."
Marañon hopes to start his plans after the pandemic. "Maybe around after COVID I can open an academy in Bacolod for the people of Negros who are close to my heart," he said. "I'm very excited about this. I would like to hopefully get support from companies in opening the academy. My friend Stephan (Schrock) also has the same vision. We want to help young players here reach a high level of football."
His naturalization may take awhile but Marañon has already shown his heart is indeed Filipino and from Bienve and Patricia to Negrosanons, as they say it in Spain, ¡Próspero Año Nuevo! – NWI