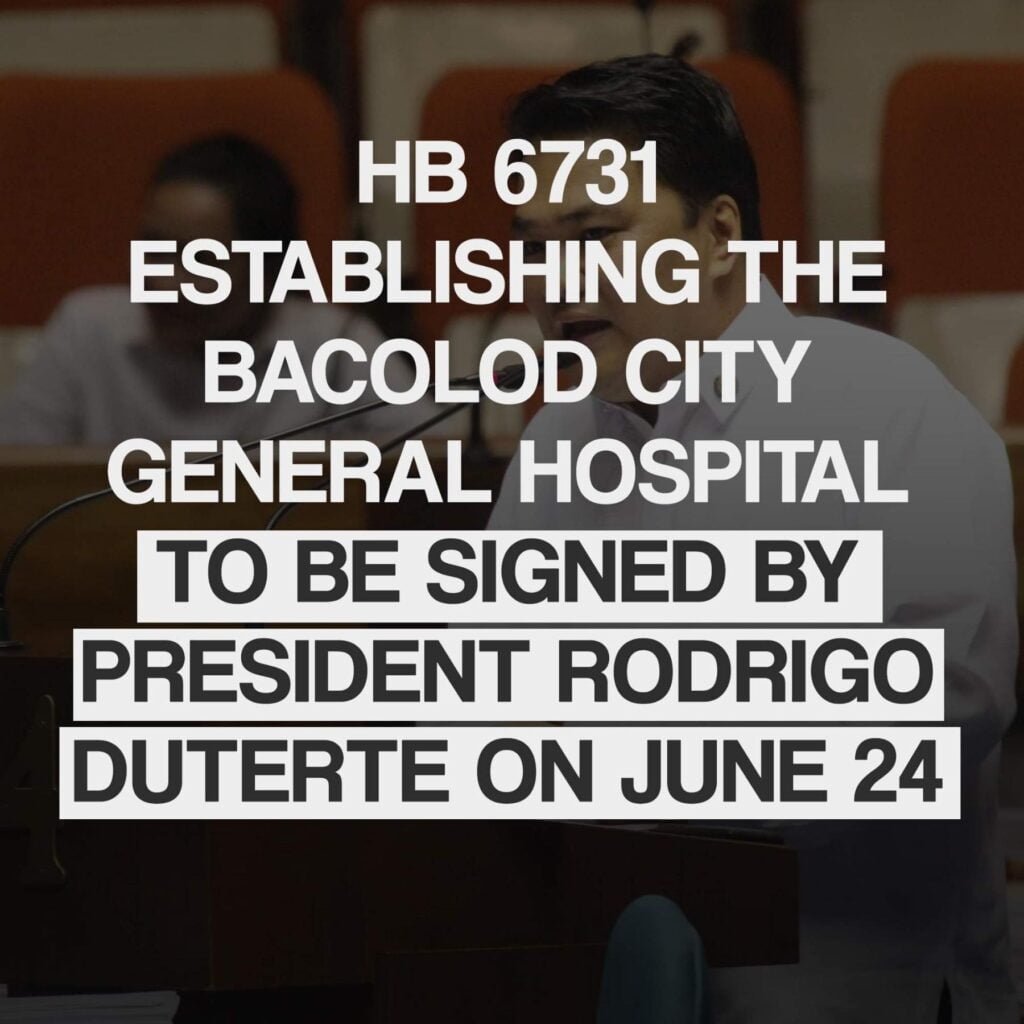 Bacolod City congressman Greg Gasataya was invited yesterday to Malacanang to witness the signing by President Rodrigo Duterte of House Bll 6731, establishing the Bacolod City General Hospital.
Gasataya received a letter Wednesday, June 23, from Luzverfeda Pascual, Acting Secretary of the Presidential Adviser on Legislative Affair, inviting him to the Ceremonial Signing of Bills in Malacanang.
In his facebook page, Gasataya said he was happy about the speedy approval
of the bill that he sponsored, which seeks to provide Bacolod City with a hospital.
The bill was approved in the Senate with the support of Senator Juan Miguel Zubiri. — NND