The number of vaccines allocated for Bacolod City will be reduced as the Department of Health needs to prioritize vaccination in the National Capital Region amid the continuing rise in COVID-19 cases in the area.
The DOH-Western Visayas announced on March 25 that Region 6 will get a share of 65,000 doses out of the 400,000 doses of China-made vaccine that arrived in the country on March 24.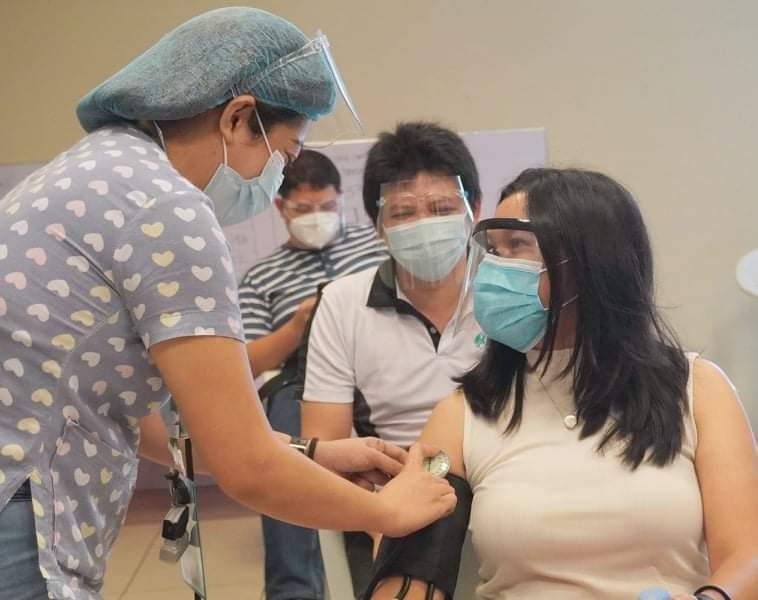 As such, Bacolod City will have 7,000 doses while Negros Occidental will receive 8,000 doses scheduled to arrive in Bacolod this week.
However, City Administrator Em Ang, who also sits as executive director of the Emergency Operations Center Task Force, said that based on the latest advisory issued by the DOH on Sunday, the allocation for Bacolod City will only be 5,000 doses.
Ang said the EOC-TF still hopes that the additional supply promised by the national Inter-Agency Task Force will arrive to augment the unfinished vaccination of front-liners who belong to the Category A1.
As of Sunday, a total of 5,206 frontliners of Bacolod City have been vaccinated. The 3,096 health workers received the China-made Sinovac while the 2,110 got shots of European brand AstraZeneca.
Earlier, Dr. Edwin Miraflor, officer-in-charge of City Health Office, said there are more than 12,000 medical front liners in Bacolod City and those vaccinated were only 43 percent of the total under the first category.
Most of government and private hospitals have vaccinated more than 90 percent their front-liners and the EOC have also conducted vaccination among workers at the CHO, staff of Department of Social Services and Development, and other departments who are deploying front liners.
The next group under the first category will be for barangay health workers. – MML