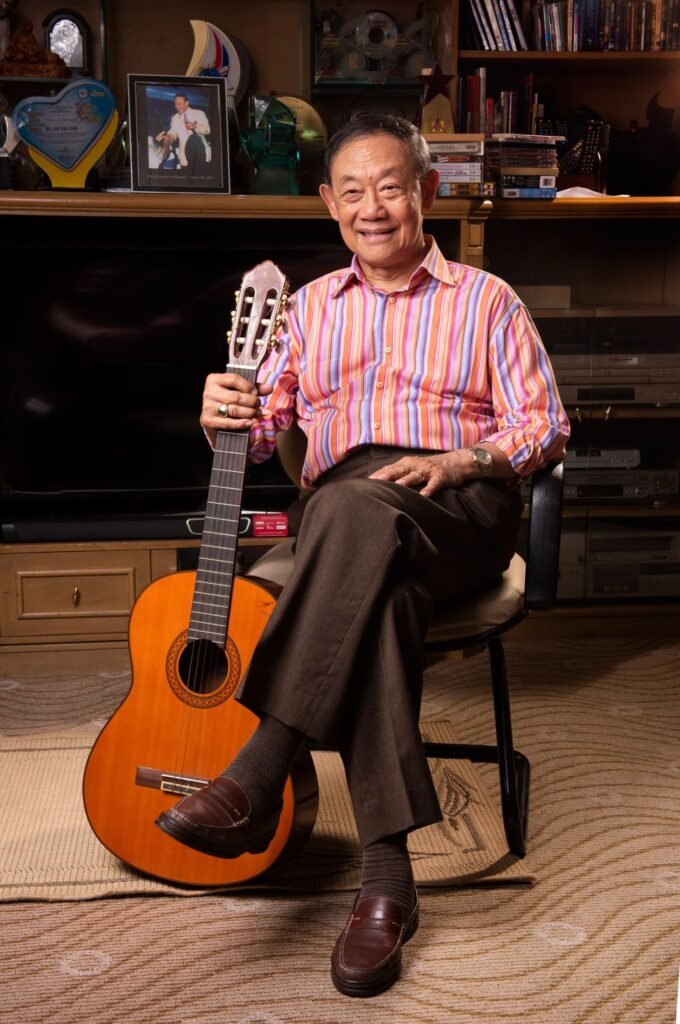 Christmas in the Philippines is never complete without the songs of Jose Mari Chan.
Right on the first day of September, when the Christmas season begins, or even a little earlier, radio stations play the music of the season after the clock strikes midnight. And often, on top playlist is a Jose Mari Chan classic.
The Iloilo-born singer, songwriter and sugar industry businessman granted NEGROS WEEKLY an interview for the cover story of our Christmas issue.
***
At what age did you start composing songs?
I was 13 or 14 years old then when I began writing my own songs, which I would sing to friends.
How many songs have you composed since then? How many of these are Christmas songs?
To date, I have written over a hundred songs and even commercial jingles and motion picture theme songs for Filipino movies. Not all have become HITS. Most of them I have sung and recorded over the years.
My first recording was in 1967 when I was 22 years old. I composed a song that was the Philippine entry to the World Popular Song Festival in Japan in 1973, entered the Metro Pop Song Competition twice, starred in several television specials spotlighting my songs and wrote several songs sung by Celeste Legaspi, Sharon Cuneta, Anthony Castelo, Pilita Corrales, Janet Basco, the Apo Hiking Society, Lea Salonga, Nonoy Zuñiga, Christian Bautista and others.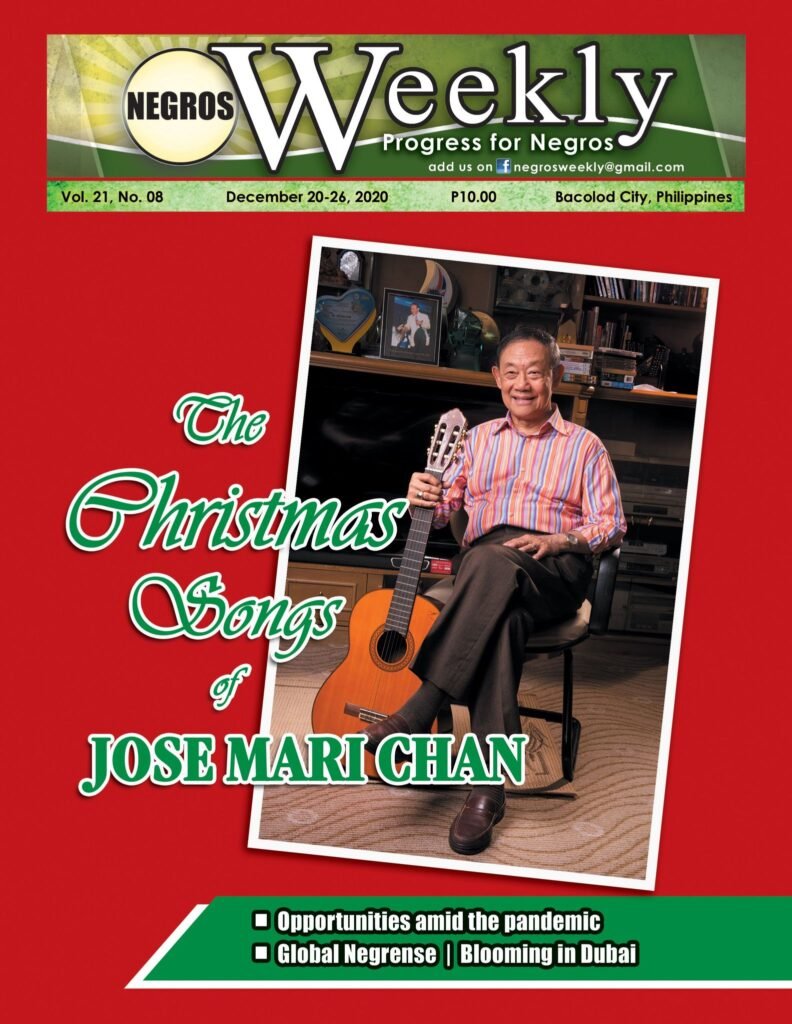 I have had songs recorded by foreign artists like Kamahl from Australia, Aaron Kwok from Hong Kong, Yasuo T. from Japan, Paula Tsui from Hong Kong, Lisa Fischer and Janis Siegel from the United States.
Any favorite Christmas songs?
My all-time favorite Christmas songs from childhood are the classic: "O Holy Night", "Oh Little Town of Bethlehem" and "Mary's Boy Child".
How many of your Christmas songs have been in the charts?
My album "Constant Change", released in 1989, became the first ever Diamond Record Awardee in sales in our country.
This has since been surpassed by my 1990 album "Christmas in Our Hearts" now recognized as the biggest selling record album of all time in the Philippines.
What are your most recent Christmas compositions?
I have since released another Christmas album entitled "Going Home to Christmas" containing 22 new songs.
What usually inspires you when you compose Christmas songs?
Having grown up in Iloilo City, at the time when TV had not arrived in Panay, radio was our only entertainment venue. My favorite radio stations then were DYRI, DYOO, DYHF in Iloilo and DYRL in Bacolod. They were playing the popular songs at that time. I have always loved to sing along to the music but what inspired me to become a songwriter was the advent of singer-songwriters like Paul Anka, Teddy Randazzo and Little Richard who recorded songs that they wrote themselves, expressing their own feelings.
What is your Christmas message to your fellow Ilonggos?
I feel blessed to have been given this Gift of Music by GOD and doubly blessed that my original Christmas songs have endeared themselves in the hearts of my countrymen all these years. How wonderful it is to be associated with Christmas, the most joyful Season of the Year. – NWI