• A.V. DEL CARMEN
As Negros Now Daily and its online edition as well as Negros Weekly mark their anniversaries on Nov. 11 – their third and 23rd year, respectively – we are launching our third season of partnership to further promote the cause of community journalism not only in Bacolod City and Negros Occidental but also in the rest of Western Visayas.
We are partnering anew with the regional office of the Philippine Information Agency in the conduct of the 2023 Development Journalism training series for high school and college editors.
The trainings are designed to enhance knowledge and skills of participants in various forms of journalistic writing, publication production and print and digital media-related issues as well as encourage the practice of media utilization to promote campus and community development.
We are thankful to Negros Weekly for continuing this partnership, which is a fine example of government-private sector collaboration, said Easter Anne Doza, PIA regional training officer.
The NEGROS WEEKLY publications forged this partnership with PIA, which actually started the training program in 1975, as it is convinced of the potentials of young writers to use their knowledge and skills for the benefit and growth of their respective schools and communities. The program has produced thousands of writers, many of whom are now occupying not only professional media positions but also seats in governance, business, industries, non-governmental offices, education and other fields in the country and abroad.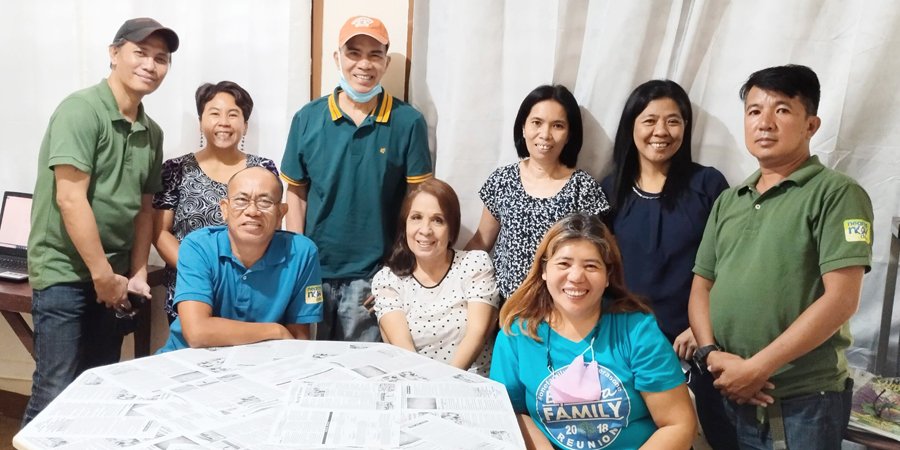 The trainings, the longest-running of its kind among PIA regional offices, will be conducted online for high school editors on Nov. 14-16 and for college writers on Nov. 21-23. A Master's Class – for advisers and editors-in-chief – is scheduled on Dec. 1.
Doza said topics in the editors' training are Development Communication, Development and Feature Writing, Science, Health and Environment Writing, Sports Writing, Artificial Intelligence and Journalism, Opinion Writing, Copyreading, Editorial Cartooning, Photojournalism, Broadcasting, e-Publications and Publication Layout.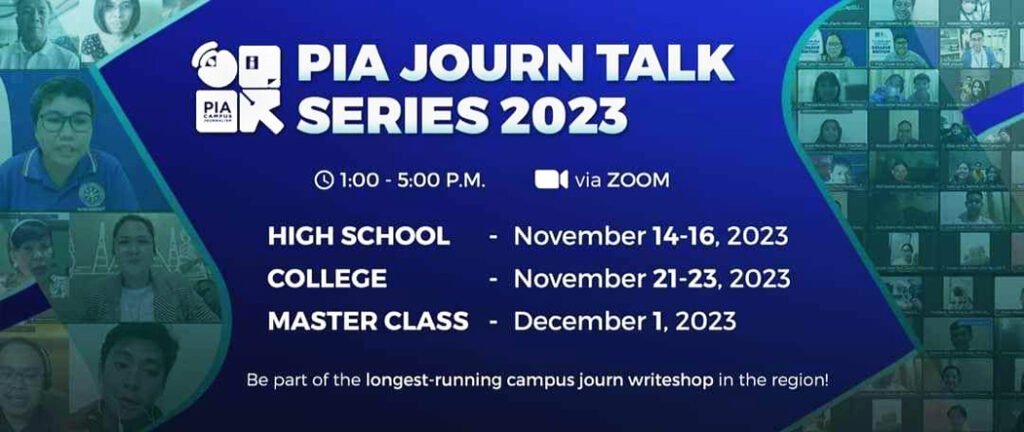 The resource persons are PIA Regional Director Cheryl Amor, DICT Undersecretary Jocelle Batapa-Sigue, Henni Espinosa, Francis Allan Angelo, Dave Albao, Edel Subong-Csoka, Joseph Marzan, Joesyl Marie Aranas, Elyrose Naorbe, Ian Paul Cordero and Engr. Ray Adrian Macalalag.
The trainings are conducted preparatory to the annual PIA College Press Conference, which recognizes individuals and publications for development journalism excellence.
***
While we are not promoting numerology and related beliefs, we take it as more than coincidence that 23 in the angel number system indicates that it is a time for sharing talents, life lessons and positive energy, that we do not stop being students of life and we work toward a deeper spiritual path for bountiful inner relationships. Twenty-three is also linked to "collaborations, change, progress, new beginnings and spiritual shifts," according to Tiny Rituals, which explained that angel numbers are "messages sent from the divine realm to help lend love, light and guidance."
On the other hand, No. 3 has a unique, historic significance and according to the Greek philosopher Pythagoras, it is associated with "harmony, wisdom and understanding". It is also considered as "rich with creative energy and profound joy".
Truly, the task of community journalism is a continuing exercise of collaboration, knowledge and wisdom, creativity and sharing of writing talents and positivity as well as social responsibility.
For whatever these numbers signify, assuming they are realistic, we are thankful to you our readers as well as our supporters and partners for believing in the brand of community journalism we have been practicing. Thanks, too, to our writers and staff as well as our printer for continuously gracing our pages with their articles and for the unselfish services rendered.
Above all, we thank God for allowing and sustaining us to be active participants in using information – digitally or traditionally and through collaboration and observance of the tenets of journalism – toward the development and transformation of people and communities. | NWI