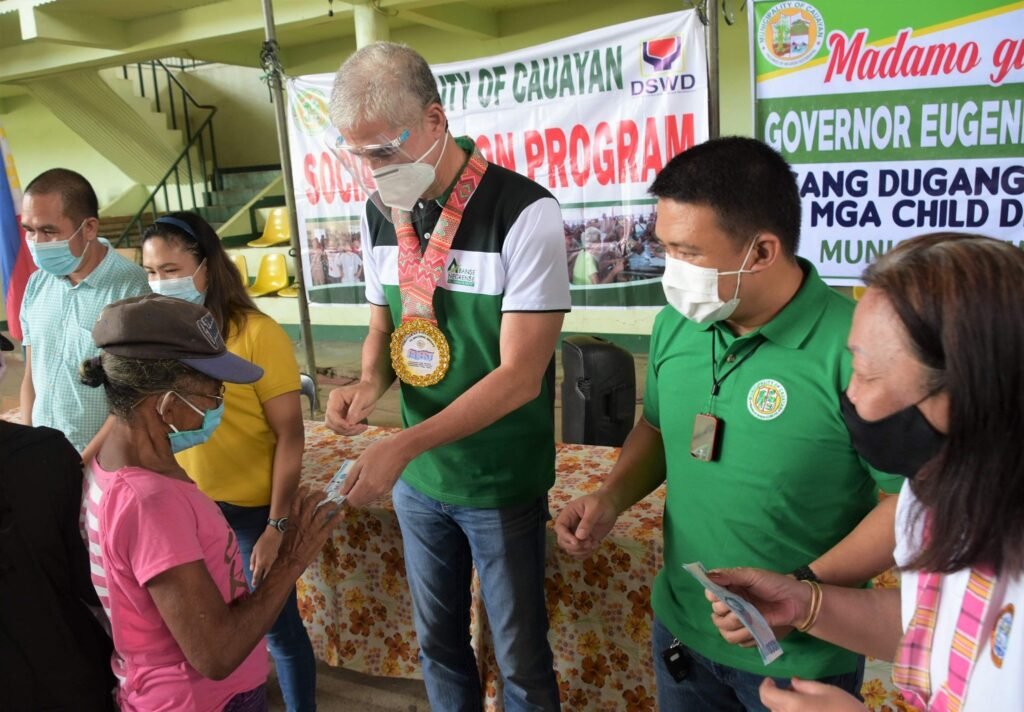 Gov. Eugenio Jose Lacson distributed cash assistance amounting to P612,000 to senior citizens, daycare workers, displaced workers, and persons with disabilities in Cauayan, Negros Occidental yesterday.
A total of 70 senior citizens received P3,000 each under the Social Pension Program covering the period from January to June.
Fifty-four daycare workers, on the other hand, received P4,000 each as financial subsidy for the same period.
Ten PWDs, meanwhile, were given wheelchairs. Each also received P3,000 for their January to June subsidy at P500 per month.
The governor also extended financial help to 25 displaced workers at P5,000 each.
The Social Pension Program gives monthly stipend to senior citizens to augment their daily subsistence and medical needs.
Lacson was assisted by  Mayor John Rey Tabujara and Vice Mayor Anna Liza Soriano, Executive Assistant to the Governor Marie June Castro, Provincial Social Welfare and Development Office Head, Merle Garcia, Cauayan Social Welfare and Development Officer Leonida Guido and Cauayan Tourism Officer Mark Canobis, during the  turnover of assistance  at the municipal gym. GPB