The leading developer in the Visayas and Mindanao, the Cebu Landmasters Inc. (CLI), broke ground for the P1.8-billion Casa Mira Towers in Barangay Bata this morning, March 30.
The four-tower residential complex is the fifth development of CLI in the City, and is set for completion in 2026.
Its Tower 1 was opened for selling last month and is now 80 percent sold, generating a sales value of over P1 billion for 320 units, Jose Franco Soberano, executive vice president and chief operating officer of CLI, said at the groundbreaking ceremony.
He said that aside from the Casa Mira Towers, the company will also put up a hotel in the city – Citadines Bacolod – worth about P2 billion and fronting the MesaVirre Garden Residences, CLI's P1.5-billion residential condominium project, and a P2.5-billion housing project.
CLI has increased its investments in Bacolod to P8 billion, Soberano said. The company said this is a testament of the robust demand for housing and the Bacolod market's strong acceptance of the project, the company said.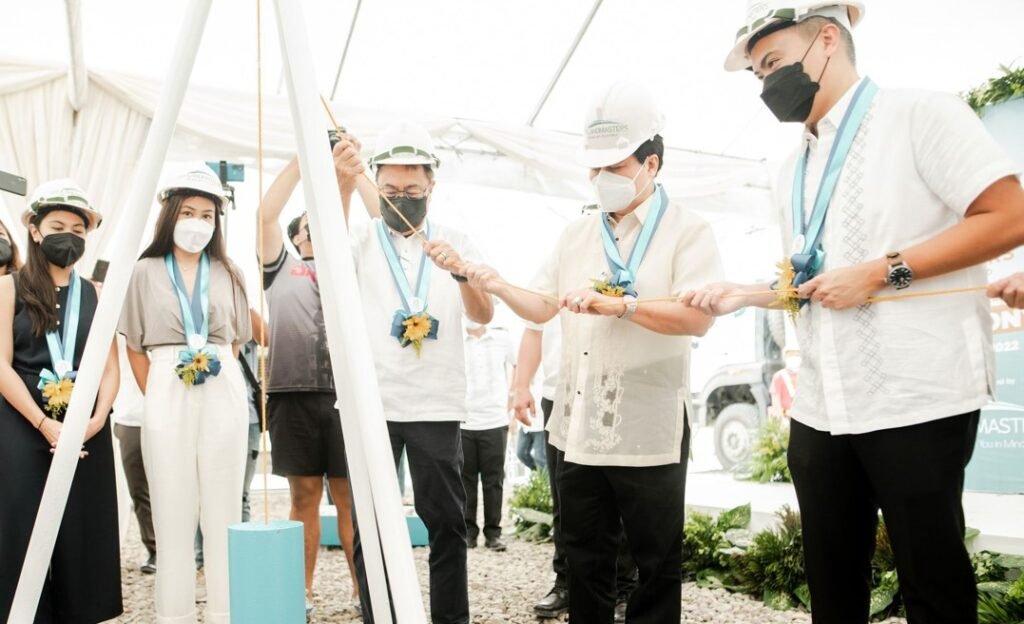 Bacolod Mayor Evelio "Bing" Leonardia, who joined CLI chairman and president Jose Soberano III, who is also the concurrent chief executive officer, and other company executives at the ceremony, said the city government is committed to help businesses and investments grow in Bacolod.
"Our vision is for Bacolod to be more livable, more vibrant, and more resilient. We want a climate more conducive for businesses to grow, an environment that is good for them," the mayor said, adding that the project will boost the city's economic recovery program that includes infrastructure and increased government spending.
"This is definitely a positive indication for the city. We are for the creation of more jobs, more economic stimulation," Leonardia said in a statement from the city, adding that his administration will resume mounting an aggressive investment promotion program after the COVID-19 pandemic.
Soberano III, meanwhile, minced no words in expressing his admiration for Leonardia's administration and leadership.
In his opening remarks, Soberano commended Leonardia for helping CLI to grow "in the beautiful city of Bacolod".
"Since the time that we started with our first project here, Mayor Bing was already at the helm so we can say that we grew together and probably one of the major reasons why we have grown to such an extent is because of the leadership of Mayor Bing," he added.
"We are happy to be a part of the success that you have created here," he told the mayor. "We are grateful to the father of the city. We are happy to be part of the success of Bacolod."
Soberano said the project will not only generate employment for residents but will help increase the city's revenues in terms of taxes. "We are going to be an active citizen and a partner of Bacolod City."
He told reporters that CLI is eyeing a major township, also in Bacolod, but did not elaborate further.
Casa Mira Towers Bacolod offers 1,429 studio and one-bedroom units, at 20 to 22 square meters and 27.75 to 29.75 square meters, respectively. This will be the second project in Bacolod to carry the Casa Mira brand which accounted for 41 percent of the listed company's record reservation sales of P16.5 billion in 2021.
Like other Casa Mira properties in VisMin, Casa Mira Towers Bacolod offers a strategic location in Barangay Bata where it is accessible to the city's business districts, major schools, hospitals, and malls.
As much as 40 percent of the project's 1.12-hectare footprint is dedicated to open space so residents can have a more serene in-city living experience. Its generous in-house amenities will also include a fitness gym, clubhouse, prayer room, viewing deck, play area, an adult and kiddie pool, and ground-floor retail spaces.
Upkeep of these amenities will be complemented by a 100 percent backup power in case of outages, efficient security supported by a 24/7 CCTV system to be operated by the CLI's in-house property management firm to ensure the upkeep and growth in value over the long run of a residential condominium development. | CGC