A total of 69 nurses working in the provincial government will get salary upgrades, in compliance with the Department of Budget and Management circular modifying their positions.
Governor Eugenio Jose Lacson said that the provincial government ensures the welfare of health workers, by implementing the salary adjustment. Nurse 2 position is upgraded to Salary Grade 16 from salary Grade 15 with the corresponding pay increase.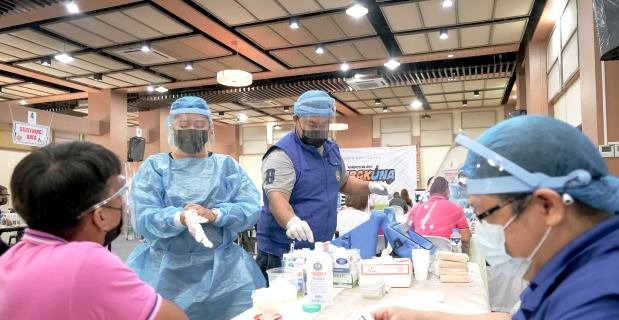 The Sangguniang Panlalawigan of Negros Occidental recently passed a resolution adopting the DBM Budget Circular No. 2021-2 dated August 25, 2021, on the modification of nurse positions.
Acknowledging the key role of nurses in the fight against COVID-19, Lacson said it is a necessity for the province to look after their needs and welfare.
He announced earlier that all Capitol employees will also receive a salary increase starting January next year, as provided in the second tranche of Salary Standardization Law.
To ensure the welfare of the Job Order and Contract of Service employees, the governor said that the provincial government has facilitated their voluntary membership with the Social Security System.
This developed as the SP recently passed a resolution approving the Memorandum of Agreement entered between the SSSS and the Province of Negros Occidental for the provision of the social security coverage for Job Order and Contract of Service personnel.
Since these employees are not covered under the Government Services Insurance System, Provincial Administrator Rayfrando Diaz said the province will facilitate their voluntary membership with the agency. — GB