Property giant Megaworld Corporation said Nov. 22 that it is building the "biggest, most iconic hotel", worth about P2 billion, inside the 34-hectare The Upper East township in Bacolod City.
The 12-storey Kingsford Hotel Bacolod will be packed with "first in Bacolod" amenities and features, making it a game-changer in the hospitality industry of Bacolod, Cleofe Albiso, managing director of Megaworld Hotels & Resorts, said at the press briefing.
"We are bringing the Kingsford Hotel brand to Bacolod, our second one next to Manila, with so many upgraded facilities and amenities, including a wider choice of room categories and several food and beverage outlets," she added.
This property will best fit with the kind of market we have in Bacolod – discerning and sophisticated, Albiso said. "This will be another iconic landmark for The Upper East and even for the entire Bacolod because of its unique architecture."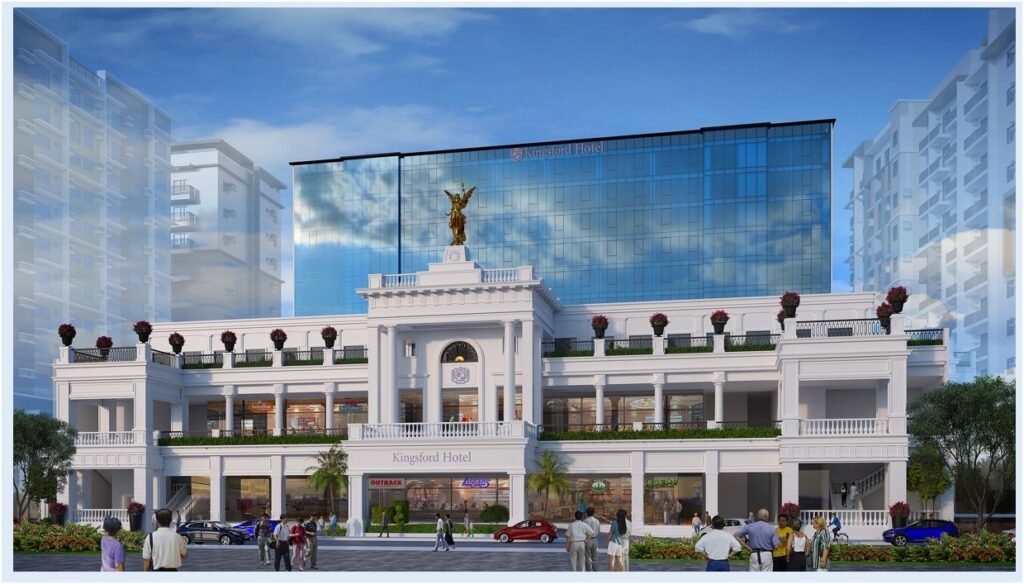 She said the new hotel, with almost 300 rooms, would help boost Bacolod as an attractive option for the MICE (Meetings, Incentives, Conferences, Exhibitions) industry.
Kingsford Hotel Bacolod, with the groundbreaking set in 2023, will be situated between the four residential condominium towers of One Regis, Two Regis, One Manhattan, and Herald Parksuites, and will feature a unique and iconic design that blends its modern glass architecture with a podium showcasing neoclassical architecture, Albiso said.
It will have varied room categories, a curated Presidential Suite, and all rooms will be equipped with an electronic key card system.
The new hotel will have four F&B (food and beverage) outlets, including a specialty restaurant, an all-day dining restaurant with both private dining and alfresco dining areas, a Zabana lounge at the ground floor, and a grill bar by the poolside, with both indoor and outdoor dining areas.
Jennifer Palmares-Fong, vice president for Sales and Marketing of Megaworld Visayas, said the Kingsford Hotel Bacolod is a very attractive addition in The Upper East, which is fast growing into a bustling central business district in Bacolod.
Harold Geronimo, VP and head of Public Relations and Media Affairs, Megaworld Corporation, said the P2-billion investment is part of the P38-billion allotted by the company to develop The Upper East over a 10-year period.
Bacolod City Tourism Officer Teresa Manalili, who was also at the press briefing, said the Kingsford Hotel Bacolod is a welcome development for a city that aims to become a top MICE destination, and a super city by 2025.
The hotel is scheduled for opening in 2028, and will be managed and operated by Megaworld Hotels & Resorts./CGC