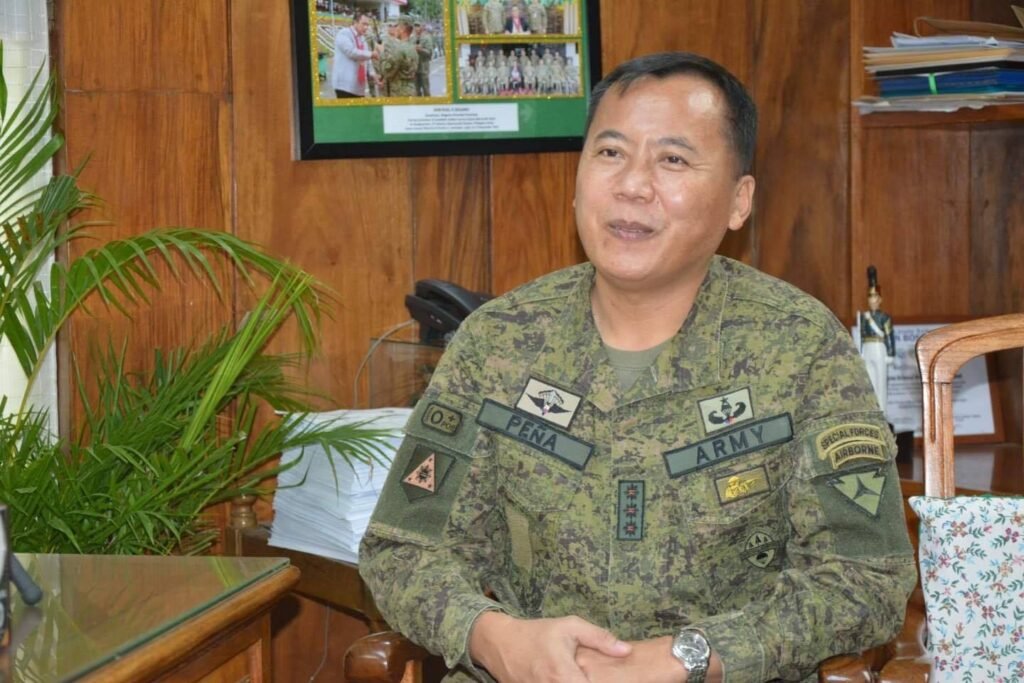 A top official of the Philippine Army claimed today (Oct. 22) that it has dismantled the South East Front (SEF) of the Komiteng Rehiyonal- Negros/Cebu/Bohol/Siquijor (NCBS) in Negros Island.
Maj. Gen. Eric Vinoya, Army's 3rd Infantry Division commandeer, made the claim as he installed Col. Leo Peňa as the new commander of the 302nd Infantry Brigade at Camp Leon Kilat in Tanjay City, Negros Oriental.
"This calls for more active collaboration and participation, not just of every soldier in this Command, but every Negrense in this part of the country, in order to finally achieve the lasting peace and genuine development, which I believe on the verge of realization," Vinoya said.
Gov. Roel Degamo of Negros Oriental attended the turnover.
The SEF in southeast portion of Negros Oriental is among the five NPA guerilla fronts in Negros Island under the KR-NCBS, the Army said.
Vinoya directed Peña to sustain the gains achieved by the 302IB under the leadership of Brig. Gen. Noel Baluyan.
Baluyan is now the deputy commander of the 3rd Infantry Division stationed in Jamindan, Capiz.
With his vast experiences, Vinoya said he is optimistic that Peña can deliver what is expected from him.
Peña, a member of the Philippine Military Academy Class 1991 previously served as PA company commander in southern Negros, as well as commander of the 61st Infantry Battalion and deputy commander of the 301st Infantry Brigade in Iloilo.
As the new 302IB commander, Pena will supervise three Army battalions — 11th, 15th and 94 Infantry Brigades. GPB