The Alinsyawan Cave and Falls Art Gallery located within the People's Park in San Carlos City, Negros Occidental, is now open to the public, following its formal launching by the San Carlos City Heritage Culture and Arts Council Oct. 28.
The gallery is open from 8 a.m. to 5 p.m. until Oct. 31, and from 8 a.m. to 9 p.m. starting Nov. 1, with the entrance fee waived until Nov. 15, the city said Oct. 29.
Art collections displayed in the gallery include sculptures, customized toys, paintings, furniture, and other items promoting the arts community of San Carlos City.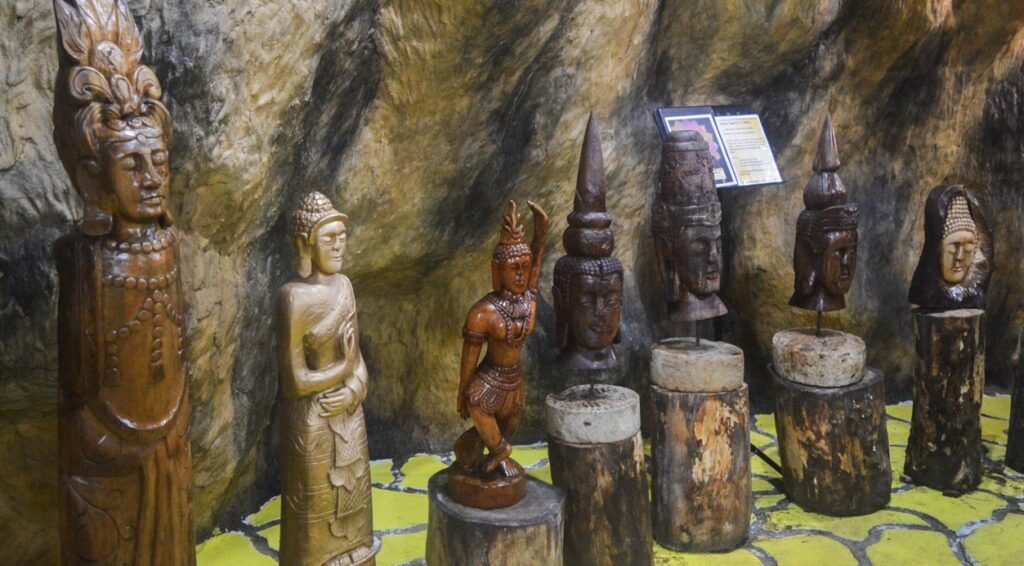 Dr. Archilles Ponferrada, San Carlos City Heritage Culture and Arts Council focal person, thanked the local government and artists, who made the gallery possible.
The council said the gallery aims to "foster the spirit and culture of the artistic community to promote their works and expose them to the public, collectors, media, and cultural institutions".
City Administrator, Atty. Estefanio Libutan Jr., lauded Ponferrada for the many improvements done and will be done within the park. He assured Ponferrada that the present administration will support the projects, vision, programs, and undertakings in the park for the betterment of San Carlos.
Libutan also thanked the artists for giving the city prestige through their exceptional talents.
Local wood sculptor Bengie Tañeca said the gallery will serve as a venue to showcase their works, expose unfamiliar artists, and encourage others to hone their talents, which could divert them from vices.
He also hoped that an organization of artists will be created so that bigger events can be organized and they will be known not only in other places but also locally. ||