The Negros Occidental Provincial Sports Office has resumed its sports clinics and monthly athletics competition in the different towns and cities of Negros Occidental.
Under the banner of "Abanse Negrense" sports program, basketball orientation and clinic, football, futsal and boxing skills test, and monntly athletics were held this week in southern Negros.
Strictly observing health protocols, the Abanse Negrense team of sports instructors conducted a three-day basketball clinic and football, futsal and boxing skill test in Pontevedra since Tuesday until yesterday.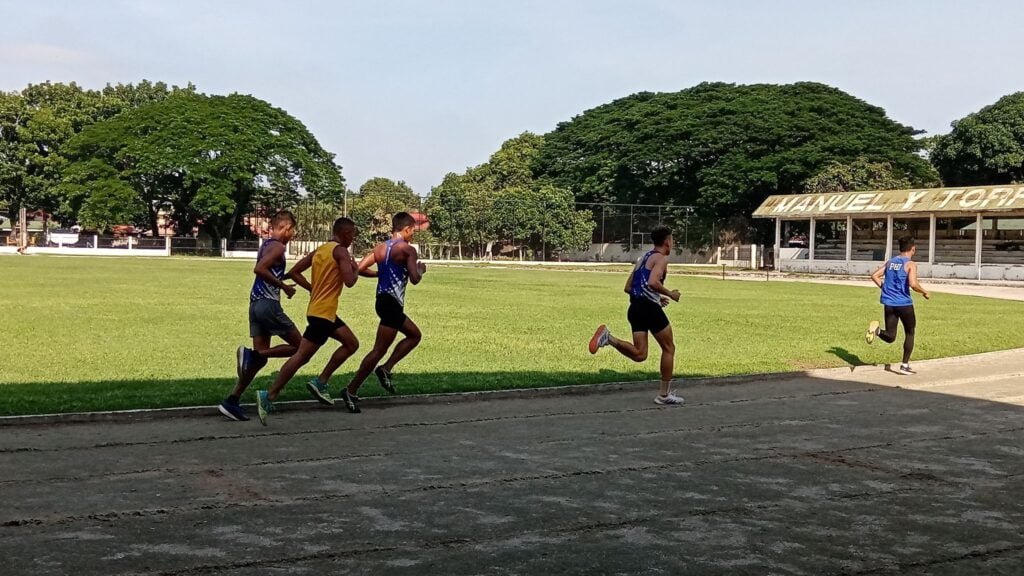 Football coach John Carmona said they had four batches of 10 participants per batch during the clinic in Pontevedra, which focused on ball joggling, shooting accuracy, dribbling, passing, and agility and balance.
The same football clinic will be held at the Panaad Stadium on Monday, Aug. 16 and in Barangay Concepcion Gym in Talisay City on Aug. 18-19.
The basketball instructors will also be in alisay City for a two-day activity starting Aug. 18.
Meanwhile, Bago City hosted yesterday the monthly athletics competition with limited participants and health protocols strictly observed. – NAB