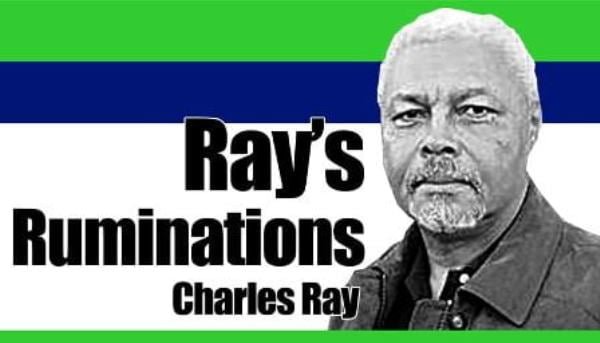 In early October, I was invited to travel by train from Washington, DC to New Haven, Connecticut, to talk to a global affairs class at Yale University. The five-hour train trip up was my first since the official start of the pandemic but I found it quite nice, even with having to wear a mask except when I was eating in the dining car.
It was my arrival in New Haven, though, that had a profound impact on me. I contrasted what I saw and experienced there with what my daughter described to me after she and her family visited in-laws in Atlanta, Georgia, a couple of weeks earlier.
In Georgia, she described crowded restaurants where the majority of diners and staff wore no masks, getting on crowded tour busses with people who refused to wear masks, and being invited to social events with relatives who not only refused to wear masks, but bragged about refusing to be vaccinated. In one case, she told me, a relative showed up to visit—wanting to hug the children—and confessed to having recently been diagnosed as positive for the virus, but who insisted that it was 'harmless.'
Now, my trip was completely different. Federal regulations require masks on all public transport, so everyone on my Northeastern Regional train to Boston by way of Baltimore, Wilmington, Philadelphia, New York City, and New Haven had to wear a mask. When I arrived at New Haven's Union Station, the cab driver who took me to my hotel wore a mask. The desk clerk and hotel staff wore masks, and when I went out for a quick supper around the corner from my hotel, I not only had to wear a mask to enter the restaurant, but I had to show my vaccination card. So did all the students eating there, and not one complained.
During my meetings with university officials the next day and my lecture to the class, everyone wore masks. There were several test stations around Yale's campus, and I had to submit certification of my vaccination status before they bought my train ticket.
At the time, Georgia's infection, hospitalization, and death rates from COVID was higher than Connecticut's. Georgia had a 7-day case average of 940 and a 7-day average of deaths of 85, while Connecticut's was 341 and 4 respectively. Connecticut's total deaths were 8,751 whole 28,939 Georgians have died. If you were paying attention to what I just wrote, you probably have already figured out why.
It's because here in the United States of America, we don't live in one country but many. We are as balkanized as the Balkan states when they were ruled by the Ottoman Empire between 1817 and 1912. This term, coined to described the breakup of countries into smaller entities who do not play well together after the breakup of the Ottoman Empire, unfortunately describes—in my humble opinion—the situation the U.S. and some other countries are experiencing right now. Citizens are divided by so many criteria one needs a spread sheet and a lot of patience to keep up with it. We're divided by race, ethnicity, national origin, gender and sex, religion, and politics. Urban and rural people don't understand, trust, or like each other. Native-born are suspicious of immigrants. We're even irredeemably divided over who we voted for in the last election.
I wish I could say that I've discovered the cure for this condition, but alas I have not. I mean, it would be nice if we could sit down and discuss it, but there's even a divide between people with college degrees and those without.
A colleague of mine once said that out country and others go through periods of insanity every sixty or seventy years. It can get pretty bad. During one such period of madness we had a Civil War (I've always been fascinated by that term. Is there such a thing as an uncivil War?) which killed more people than any of our other wars, and they were all from the same nation. You'll note I say nation and not country, because we are sometimes two countries, three countries, or even more, and when we are those countries are in a perpetual state of hostility.
I'm hoping the pandemic represents the crisis period of the disease and we're on the mend. We've had enough of worst of times and the age of foolishness, and I, for one, am ready for some of that 'best of times and the age of wisdom.'
Who is up to join me? – NWI