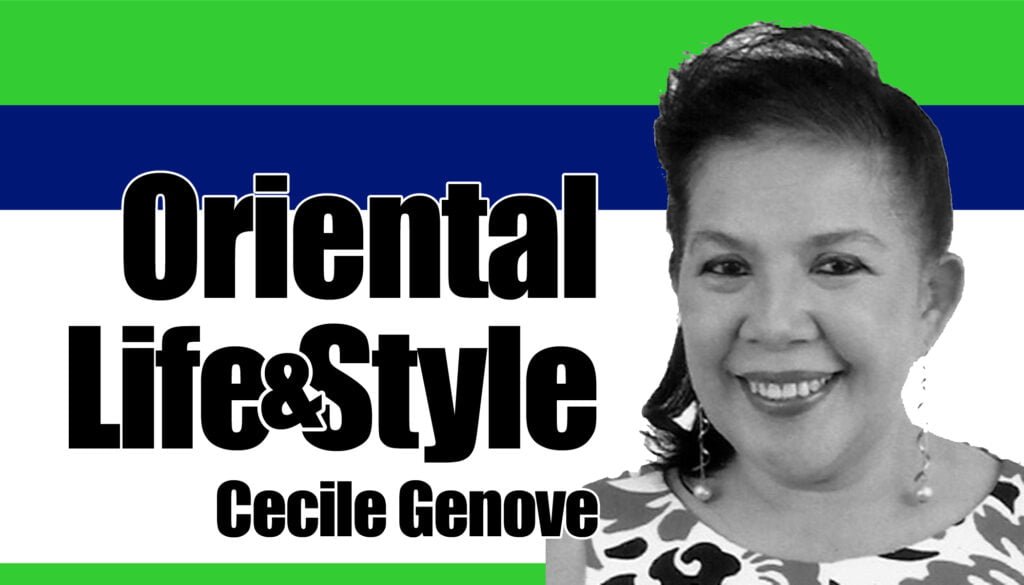 It has been said that a mother's love to her child is the purest type of love. Although it may not be unlike the love that someone gives to a special person or to a significant other, a mother's love has been proven many times to be unconditional and devoid of any pretensions. Even if she is not asked about it, a mother will always put the welfare of her child in the forefront, without thought of her own.
Such was the dilemma that a young mother once felt toward her son when she found that he had what doctors termed as Trisomy 21 or Down Syndrome.
"When Harold Dave was born, we did not think that he was a special child until Dr. Carmencita Padilla, a geneticist at the National Institute of Health in UP Manila, saw him," recalled Nely Subesa of the circumstances surrounding her 11-year-old son. At home, Harold Dave's family usually call him "Debdeb," but he prefers to be called "Demdem" because he can't utter "Debdeb."
Dr. Padilla then suggested to do a chromosomal study of Harold Dave, which led to the painful truth of the real state of his being. Upon knowing the result, Nely said, she was very depressed and the entire family was very sad. After all, no one among them knew anything about rearing a baby or child with Down Syndrome. But, the moment of truth suddenly dawned on Nely – if they did not learn to accept her son's condition, how could they help Harold Dave?
"This allowed me to wholeheartedly accept my child's condition. I sought medical help from my friends. I studied what Down Syndrome was all about. I stayed at the bookstore for so many hours to do research and buy books about Down Syndrome," Nely shared, this time, with a lilt in her voice.
She decided to become a full-time mother for Harold Dave. She had no other work but do a day-to-day checkup with his medical procedures and his medications, immunizations, and subsequent referrals for his early intervention therapy.
Then, someone advised Nely to bring him to the UP College of Allied Medical Services for physical, occupational, and speech therapies.
During his therapy sessions, Harold Dave's fingers were trained how to hold small and big objects. With prayers, dedication, and patience, his muscles were toned and became firm. He was taught how to balance and, at the age of 1 year and 5 months, he learned to walk independently.
Even if Harold Dave showed great progress in his mobility, he still needed more interventions and medications to address his medical needs. These things did not hinder Nely from doing everything for her son. "I prayed wholeheartedly and I told God that if my child would only grow up, I'll be the best mother in the world," Nely enthused.
With God's mercy, Harold Dave reached the age of 2 and at this age, he learned to eat with the family at the dining table using spoon and fork and a table napkin, too.
According to Nely, when they visited their relatives in Cagayan de Oro City, she was very happy when one of her cousins told her that Dave is a very good and trainable boy. "That statement was like music to my ears! It boosted my confidence and inspired me in many ways," Nely shared.
She said she had always believed in the abilities of her son. Even if he had limitations, Nely always made sure that his talents were honed. She always encouraged him to do his best at all times. She also did not give up and tirelessly brought him to the hospital for therapy. "I never gave up even if my husband asked when would we ever get a relief from Dave's expenses. I answered him it will not be over as long as our son is alive," declared Nely steadfastly.
A new phase in their family came when they moved to Dumaguete and decided to live here. Harold Dave's therapy sessions continued at the Silliman Medical Center. Unfortunately, his occupational therapist left the country to work abroad, thus, his interventions were stopped.
In order to educate her son, Nely decided to enroll Dave in one of the Special Education classes in Dumaguete. But, for several years, he could not complete one entire school year because of certain problems. Then, one day, Nely heard from some of her friends that a non-government organization that advocates for the welfare of the differently abled, the Great Physician Rehabilitation Foundation, Inc., was accepting children-beneficiaries. At first, however, even if Nely had applied, Harold Dave was not accepted because, according to the therapists, he already possessed the necessary skills in coping with school work.
Again, Nely staunchly faced the obstacles and regarded them as challenges. She prayed fervently until she received a call from GPRehab on January 23, 2008 telling her that Harold Dave had been accepted! "I did not mind the fact that it was three years after my application. I was very happy because at last, my son's therapy sessions would be continued," Nely explained, clinging to her faith.
Today, Harold Dave continues to show great progress, not only physically but also intellectually. He can now write his name and actively participates in various arts and sports activities for children. Many people usually call him "Atty. Subesa" because he acts as if he is a lawyer.
"My son really helped me grow as a person. He continues to teach me many things and never fails to inspire me in a lot of ways," confesses Nely. She said that Harold Dave has afforded her to experience the "real" life. Through her son, Nely has met people from prestigious institutions like Brent International School and Down Syndrome Society of the Philippines. If not for Harold Dave, said Nely, she could not have gone to the Dumaguete City Hall to ask for free medicines and discounts. "He has taught me to be fearless and confident, yet humble," Nely said with a tinge of nostalgia.
Moreover, Harold Dave became the instrument that everything is possible if you have the strength, determination, and most of all, faith in God.
Because of Harold Dave, Nely has now become a mother who will fearlessly fight for the rights of all children with disabilities. She says, "I know that, just like Harold Dave, such children also have the right to live a decent life," qualifies Nely.
Nely concluded by sharing her thoughts to all parents, especially those with a special child: "Be happy and proud that you have a special child. We need to let him or her enjoy the things that a regular child enjoys because in the eyes of the Almighty, we are equal."
"We are so blessed to have Dave in our family." As what my fellow parent said, "You have a special child because you are a special parent, and you should be proud of it." – NWI