The Philippine National Police has reported that 92 percent of police officers assigned in Negros Occidental, Panay, and Guimaras, are already vaccinated, while the remaining eight percent deferred due to different medical conditions.
Regional police spokesperson Lt. Col. Arnel Solis reported that out of the 13,549 police personnel in Western Visayas, 7,003 are fully vaccinated, while the remaining 5,505 received their first dose of the anti-COVID vaccine.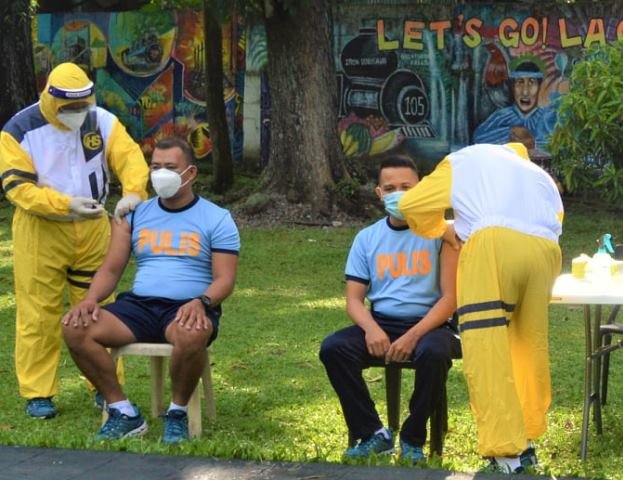 Vaccine brands received by the Police Regional Office 6 personnel are Sinovac, Johnson& Johnson's, AstraZeneca and Moderna.
Regional police director P/Brig.Gen. Rolando Miranda said he wants a 100 percent inoculation of the PRO6 personnel.
Vaccination of the regional police force started on Aug. 11 and still ongoing, as facilitated by the Regional Medical and Dental Unit 6 (RMDU 6) and local government units.
"This endeavor shows that PRO6 aims to ensure the safety of all its personnel who are deployed as frontliners during this Covid-19 pandemic," Solis said.
As of today, Sept. 3, PRO-6 records a total of 1,295 personnel who tested positive for COVID-19, with 1,225 recoveries, 66 active cases and four deaths. — GB