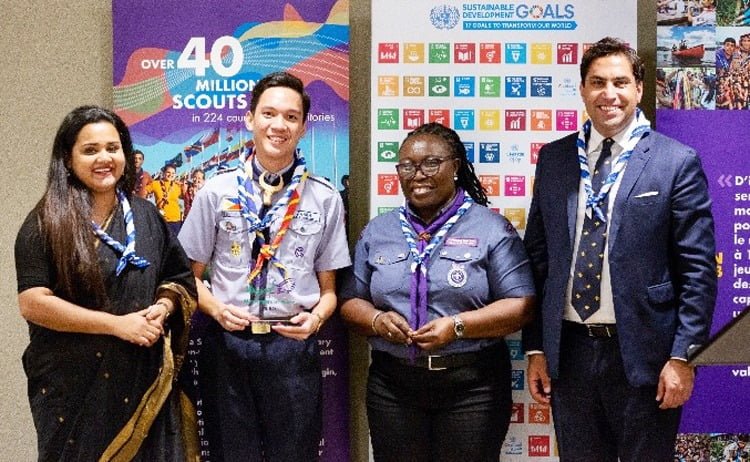 A native of Bacolod City, Junbert Pabon studied at Negros Occidental High School and St. John's Institute. He is a third year Medical Technology student at the University of Santo Tomas in Manila where he is a Dean's Lister.
He has been active in the scouting movement as well as in volunteerism and community service which gave him the Messenger of Peace Heroes award presented at the United Nations Headquarters in New York.
Leave this world a little better than you found it. This maxim is something I remind myself of everyday; for me to make a difference in this world by pursuing my advocacy for peace and the youth
I've been conducting projects in rehabilitation centers for the youth for almost four years now. At first, like most people, I was reluctant, especially when I realized that I would be assigned in a rehabilitation center after I signed up as a volunteer.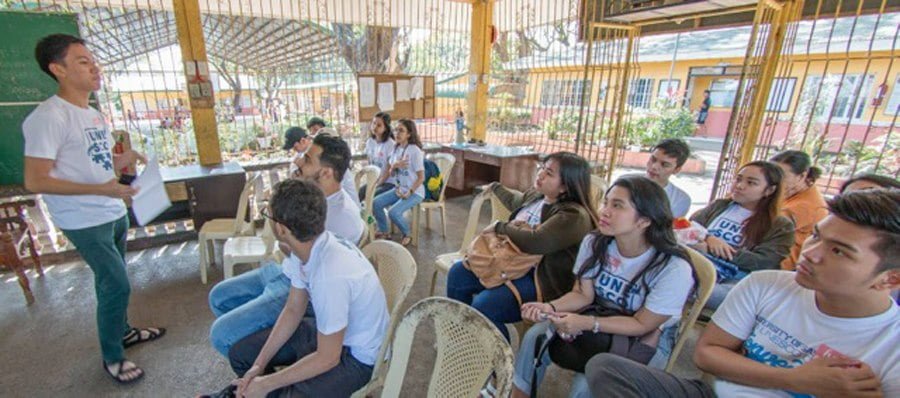 The volunteer addresses fellow young people in one of his information and education advocacies
Seeing the issues first-hand, I was moved to continue volunteering for the wayward young people.
In 2016, I decided to implement a holistic development program for children in conflict with the law at the Social Development Center of the Department of Social Services and Development located in the compound of the Bacolod City PNP headquarters.
This advocacy has been designed to help the children at SDC in their rehabilitation and to transform them from being lawbreakers into peacemakers by means of holistic and transformational activities.
Seeing the impact of the program in the lives of the children in conflict with the law sheltered in the center, I decided to bring my program with me in Manila where I am currently studying. In 2018, I replicated my program in the regional rehabilitation center for the youth in Pampanga through my university organization, the UST UNESCO Club. Our club activities have also brought me to work for Indigenous People in Tarlac.
It was also in the same year when my program was recognized by the World Organization of the Scout Movement and gave me the award as one of the Messenger of Peace Heroes presented at the United Nations Headquarters in New York.
Looking back, four years later, I'm glad that I didn't allow my fear to overcome my desire to serve. I have not regretted my decision to volunteer at the Social Development Center because I've found my purpose. While things along the way weren't always easy, I know I have outdone myself and made progress not just for myself but more for the children in rehabilitation centers.
I hope this initiative will give children in conflict with the law the second chance to improve their lives and make a lasting impact toward their transformation. – NWI