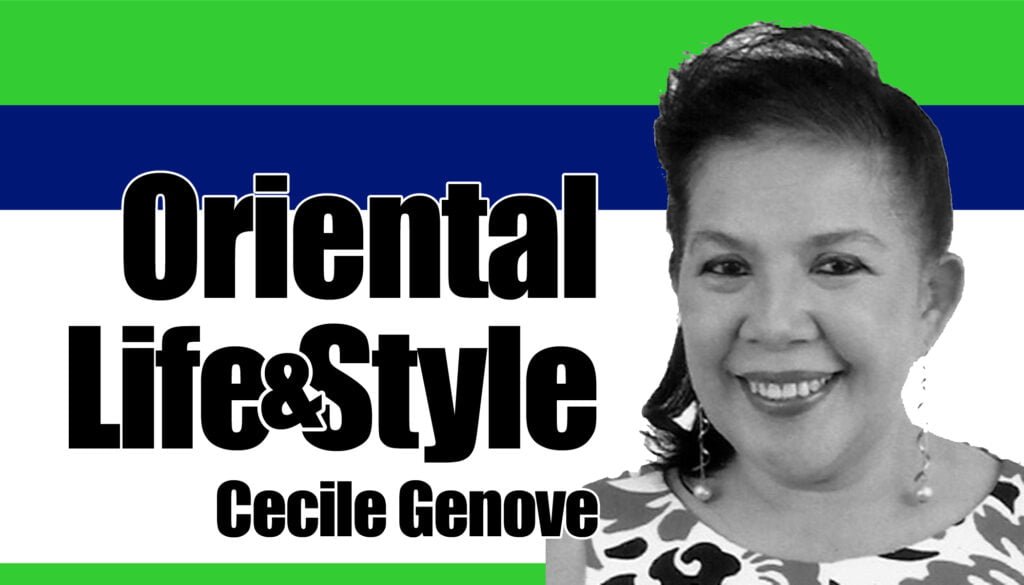 If you find yourself in a certain situation where you will be made to choose between – no, not things – but, persons equally close to you, how do you propose to get out of this dilemma?
If it involves keeping or severing relationships, are you prepared to do the wrong things to make love right? To what extent would you be willing to do and explore in the name of love?
A Vivamax original movie, "Tubero" is a sexy-romance movie directed by Topel Lee and starring Angela Morena, Vince Rillon, and JC Tan. It is a sizzling story about love, loyalty, passion, sex, and making a relationship work even in the most difficult of times.
Streaming exclusively on Vivamax last October 21, the best thing about live streaming today is you can watch it beyond its premiere any time at your convenience. With a minimal subscription coupled with a stable Internet connection, you can have a heyday watching movies to your hearts' delight.
"Tubero" follows the story of a young couple, Paula (Angela Morena) and Logan (JC Tan), whose relationship is on the rocks because Logan is not sexually satisfied with Paula. Though conservative and reserved, Paula makes a deal with Logan and is given an ultimatum by him that would make or break their relationship.
Desperate to not lose him and determined to give him what he desires, Paula seeks the help of Gimo (Vince Rillon), a plumber who also offers extra service that brings pleasure to his clients. Consequently, Gimo and Paula sleep together, and Paula experiences a sexual awakening with Gimo. But, what was supposed to be a one-time thing that could help improve Paula's relationship with Logan, becomes a way for her to have a new sexually satisfying and compatible relationship with Gimo.
Will Paula pursue the original plan to fix her relationship with Logan? Or, will she realize that it is better for her to be with Gimo?
Viva Films once again proves its worth as producer of scintillating movies that earned fame especially with the onset of the pandemic because of its locked-in shooting setup. With the talent of topnotch filmmaker Topel Lee, trust that "Tubero" is another blockbuster in the making.
"Tubero" stars Angela Morena who starred in Vivamax original movies "Ex-Deal 2" and "5-in-1" and Vivamax original series "Iskandalo" and "High (School) on Sex." It is her first time to be paired with hunk actor Vince Rillon, who is known for his brave movies like "Pusoy," "Kaliwaan," "Virgin Forest," and "L Series." On the other hand, this is the first Vivamax movie of JC Tan, Viva's latest addition to its roster of hunk actors.
Take the risk, make mistakes, and push your limits all for love's sake in "Tubero."
Subscribe to Vivamax for only P149 per month or P399 for three months. Visit web.vivamax.net or download the app and subscribe via Google Play Store, Huawei App Gallery and App Store.
For payments via website, you may choose EC Pay, 7 Eleven, All Day, All Day, Pay Mongo, GrabPay, GCash, or PayMaya. For payment thru app, you can have Globe, Smart, GCash, Paypal, Visa, or Mastercard as options. For payment thru Ecommerce, you may choose from Lazada, Comworks, Clickstore, or Paymaya. For payment thru authorized outlets, choose from Load Manna, Comworks, Cebuana Lhuillier, Palawan Express, and Load Central. VivaMax's cable partners are SkyCable, Cable Link, Wesfardell Connect, Fiber, BCTVI, Cebu Cable, Zenergy HD, Cotabato Cable Television Network Corporation, and Concepcion Pay TV Network, Inc.
Tubero is also streaming on Vivamax Middle East. For our kababayans in UAE, Saudi Arabia, Kuwait, Oman, Bahrain, and Qatar, watch all you can for only AED35/month. Vivamax can also be streamed in Europe for only 8 GBP/month.
Vivamax is also available in Hong Kong, Japan, Malaysia, Singapore, Indonesia, Thailand, South Korea, Taiwan, Brunei, Macau, Vietnam, Maldives, Australia, New Zealand, and now also in Canada and the USA. – NWI