The powerhouse basketball team of Talisay City emerged as champion of the 1st Cong. Kiko's Cup Metro 3rd Basketball Tournament, after it defeated E.B. Magalona with a score of 72-70 in a tightly-contested final game held Feb. 4 at the E.B. Magalona public plaza.
The Talisay cagers were awarded P50,000 in cash prize, while the E.B. Magalona team received P30,000 as second placer, in an awarding ceremony led by 3rd District Representative Francisco "Kiko" Benitez and tournament manager, Talisay City Councilor Rolin Meliton, together with E.B. Magalona Mayor Marvin Malacon.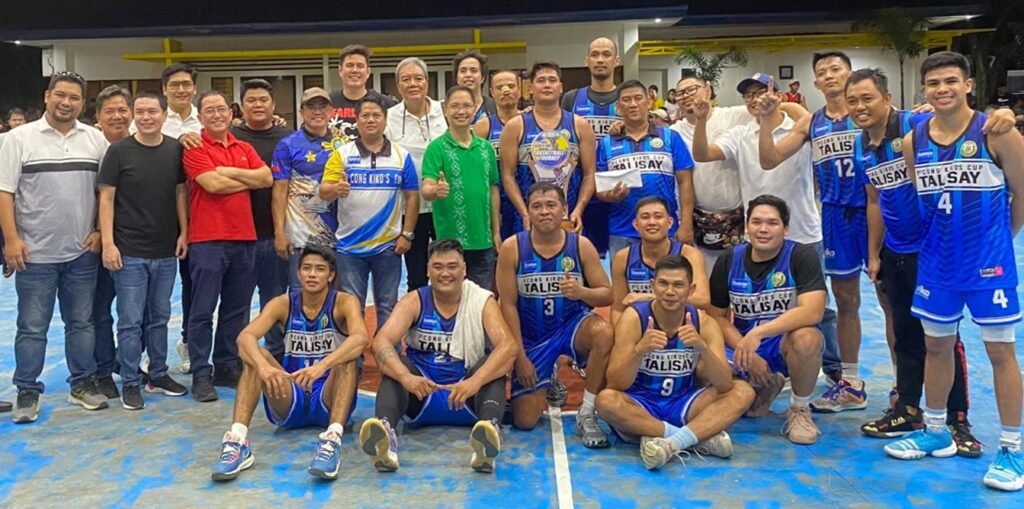 Third placer Silay City took home P20,000 in cash prize, while fourth placer Victorias City got P15,000.
The Mythical 5 Players, namely Julio Magbanua Jr. of Murcia, Louie Jay Villarosa of E.B. Magalona, Elliel John Resolis from Victorias, Sonny Katipunan of Silay, and Earvin de la Peña of Talisay were recognized for their exceptional performance throughout the tournament, and each received P5,000, a press release from the congressional office said.
The Season Most Valuable Player award went to Rommel Hechanova of E.B. Magalona while the Finals MVP award was won by Nike Montalvo of Talisay. Both received P3,000 in cash prize.
Benitez thanked all the players and tournament officials at the start of the finals match, and assured all that no matter the outcome of the games, the entire Third District is the real winner.
"No matter who wins, winner na gid kita tanan nga daan," he stressed in the press release, adding that more tournaments for the Third District will be planned to accommodate other sporting events.
Among the local government officials who led the support for their basketball teams were Talisay Vice Mayor Nic Jalandoni and Councilor Kenn Tirthdas, Silay City councilors Ryan Gamboa and Lyndon Bernardo, Victorias City Mayor Javi Benitez and councilors Dexter Senido and Audie Malaga, and E.B. Magalona Mayor Marvin Malacon and Vice Mayor Eric Matulac.
The 1st Cong. Kiko's Cup Metro 3rd Basketball Tournament was launched December 2022, with the aim to renew ties and camaraderie, and promote wellness and the spirit of sportsmanship among the five LGUs of the Third District of Negros Occidental. ||