The Philippine Army said it foiled the extortion activities of the New People's Army rebels, following an encounter Dec. 5 in Sitio Anita Dos, Brgy. Winaswasan, Calatrava, Negros Occidental.
Lt. Col. J-Jay Javines, 79th Infantry Battalion commander, said that patrolling soldiers figured in armed clashes with about five rebels, who were complained of engaging in extortion activities by civilians in the area, and neighboring remote villages.
Javines said no one from among his troops was injured in the firefight that lasted for about seven minutes, before the armed rebels scampered in various directions.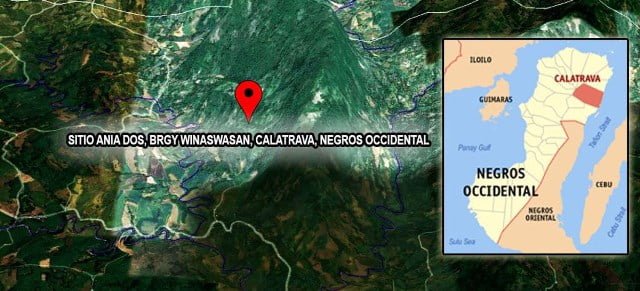 He said that some of the fleeing rebels may have been injured since bloodstains were noted in their route of withdrawal.
The 79IB has linked up with other security forces in neighboring areas to intercept the fleeing rebels, Javines also said. –GB