PLDT officials said Thursday they will continue to be fully supportive of the government's digitalization efforts and connectivity campaign even as they are also looking at "converged experiences", whether at home, hospital, digital transactions, or travel.
This as the telco reported an all-time high service revenues or net of interconnection costs of P190.1 billion in 2022, higher by four percent compared in 2021.
Data and broadband, which grew by nine percent or P12.7 billion to P152.5 billion, contributed 80 percent of consolidated service revenues. The telco's core income reached P33.1 billion, or up by 10 percent or P2.9 billion from the year before.
Al Panlilio, PLDT and Smart president and chief executive officer, said at the 2022 Full Year Financial and Operating Results hybrid press briefing March 23 that they are an active supporter of the government in the SIM Registration campaign, with 36.91 percent or more than 25 million of its 67,995,734 million subscribers already registered, as the April 26 deadline draws near.
"We're four to five million (subscribers) ahead of the (nearest) competitor," Panlilio said.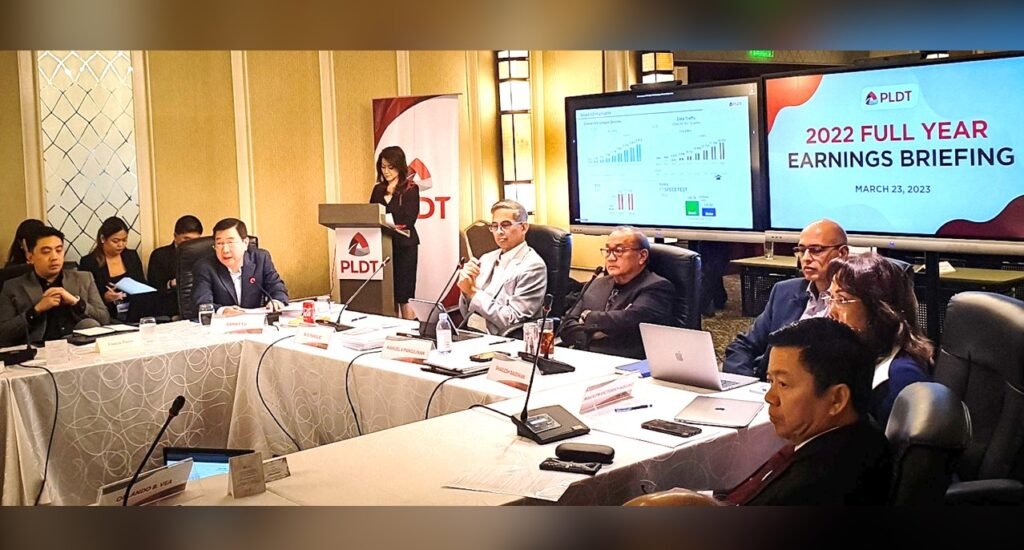 Smart has been rolling out on-ground initiatives to help more subscribers register their SIMs, and has been recognized by the National Telecommunications Commission "for providing the industry best practice for SIM Registration by putting in place the best solutions to make SIM registration easy, convenient, and rewarding for its subscribers".
Despite the challenging industry and economic environment, Panlilio also said "our core business remains to be sound, and continues to show solid EBITDA (Earnings Before Interest, Taxes, Depreciation, and Amortization) numbers.
"We have an excellent network, strong brands and attractive products. Wireless is simplifying its portfolio, Home continues to expand beyond connectivity, and Enterprise is pursuing its digital transformation initiatives," he added.
Consolidated EBITDA reached an all-time high as the company breached the P100-billion mark for the first time, growing four percent year-on-year to P100.5 billion, its report said,
"Despite multiple challenges in 2022, PLDT Home installed a total of 1.1 million new fiber customers and migrated 0.1 million customers to fiber for the full year 2022," Panlilio said. As of end-2022, PLDT had deployed 1.5 million fiber ports nationwide, which brought to 6.08 million the total number of fiber ports covering around 17,700 barangays, with a 60 percent utilization rate.
"We are looking to consolidate the broadband market, which has been our growth pillar for the past two years, while strengthening our position," he added.
On March 16 this year, PLDT entered into a sale and purchase agreement with Sky Vision Corporation, ABS-CBN Corp., and Lopez Inc., for the acquisition of the broadband business and related assets of Sky Cable Corporation, worth P6.75 billion.
"We are looking to increase our revenues by mid-single digit and Capex will recalibrate to between P80-85 billion," Panlilio said.
PLDT chairman Manuel Pangilinan said in a statement that these targets can only be achieved by improving the company's processes and controls, and looking at digital businesses that can enhance the value of PLDT.
"2022 demanded practically everything that we had. Despite the adversities, I remain convinced that PLDT will not only survive but thrive, our core business is strong, and our people endured, inspired by our singular mission of safeguarding and enhancing shareholder value, enabling a digital life for every Filipino, and improving lives," Pangilinan added./CGC