Recipients of the Gawad Bagonhon 2021 were awarded during the 55th Charter Day celebration of Bago City on Feb. 19.
Honored were former Philippine Coast Guard commandant Admiral Joel Garcia, Brig. Gen. Rodolfo Lavadia Jr., Department of Public Works and Highways-6 Regional Director Lea Delfinado, and former Negros Press Club president Renato Duran.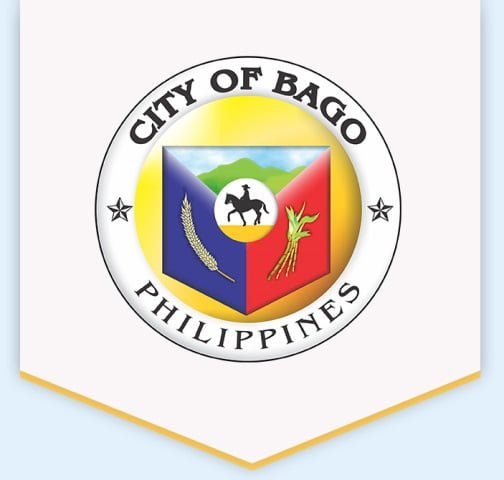 "The Gawad Bagonhon recognizes the important contribution of all Bagonhons who are in different fields of endeavor in the local scene, or those who work outside of the city and the country," Mayor Nicholas Yulo said.
The awarding rites was a hybrid event wherein some of the guests were physically present while others attended the ceremony virtually.
Guest speaker was Christopher Fadriga of Barangay Atipuluan, who is a Philippine Cacao Quality Awardee and one of the country's representatives to Salon du Chocolat in France this coming October.
Other awardees are Bagonhon visual artist Rommel Cadigal as well as City Agriculturist Carlito Indencia, Mirasol Coste and Lalaine Ganate, rice awardees of the Department of Agriculture.
Also recognized were 40 top taxpayers in real property and business.
Themed "Bago City: Steadfast and Virtual @ 55," Yulo described the celebration as simple but meaningful.
Other activities lined up for the 55th charter fiesta included the virtual Agro-Trade Fair, Opening of National Arts Month, Farmers Weekend Market, Bago Baylan Arts Festival, LGU Employees Week and virtual game shows.
Malacañang issued Proclamation No. 1098 declaring Friday, February 19, a special non-working day in Bago City.
The proclamation, signed by Executive Secretary Salvador Medialdea, said "it is but fitting and proper that people of the City of Bago be given full opportunity to celebrate and participate in the occasion with appropriate ceremonies, subject to community quarantine, social distancing, and other public health measures."
Bago City was formally inaugurated as a chartered city on Feb. 19, 1966 by virtue of Republic Act No. 4382. – NND