The Negros Oriental provincial government is enforcing stricter border control regulations to prevent the local transmission of the novel coronavirus disease.
As of this time, Negros Oriental has not lifted its border control with Negros Occidental but in the north, the town of Vallehermoso has already opened its borders with San Carlos City, allowing residents near the border of both areas to cross to the other side.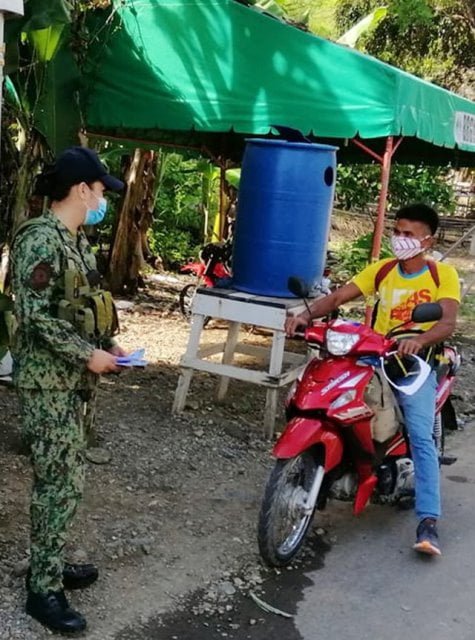 Dr. Liland Estacion, health committee chair of the Inter-Agency Task Force in Negros Oriental, said Thursday, Jan. 28, the provincial government will take over the border regulations on the northern part of the province since the local government did not continue its security control team in the area.
She reiterated to the front-liners attending to the returning overseas Filipinos at Dumaguete Airport to secure documents from the arrivals showing that they have finished the 14-day quarantine in Manila and twice tested negative of the new variant.
In COVID-19 bulletin issued on Jan. 28 , Negros Oriental has 24 new positive cases, 11 of them are from Dumaguete City as local transmission persists in some barangays, Estacion said.
The province has a total of 1,346 confirmed cases, of which 1,090 have recovered, with 217 remaining active cases now under isolation in the facilities of their local government units.
Three more deaths were recorded in the past two days, including a 69-year-old male from Dumaguete; a 27-year-old male from Valencia; and a 54-year-old female from Jimalalud. Of the total 39 mortalities, 18 were from Dumaguete. – MML