Organic farms in Negros Occidental further widened to 2,000 hectares, Provincial Agriculturist Edmundo Raul Causing said Nov. 23.
Causing said they are now looking at going mainstream with the establishment of organic hubs, as promised by officials of the Department of Agriculture, during initial talks with Gov. Eugenio Jose Lacson.
With the easing of pandemic restrictions, Causing noted that people revert to healthy foods. He expressed his hopes that the public will pay the premium that organic producers are asking for.
The Office of the Provincial Agriculturist is celebrating the 15th Negros Island Organic Farmers Festival at the Provincial Capitol grounds in Bacolod City. It is being participated in by 80 organizations and individuals engaged in organic farming.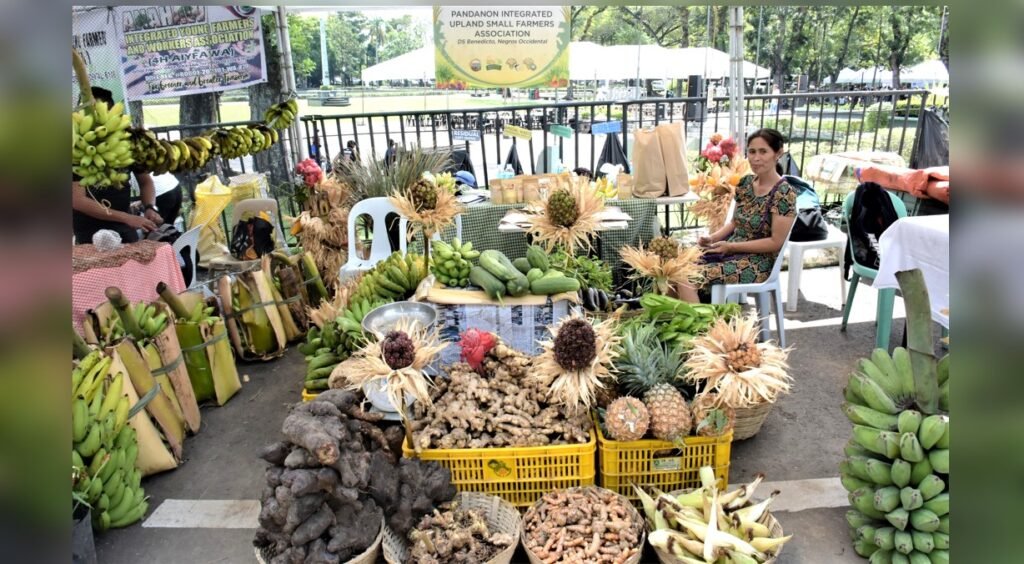 Governor Lacson, in his message read by Board Member Andrew Montelibano, who chairs the Committee on Agriculture of the Negros Occidental Sangguniang Panlalawigan, said the province, conscious of the urgency to pursue organic farming, has endeavored for its advancement and practice.
"Because of this, we have earned several national awards over the years, being a Top Performing Organic Agricultural Province," Lacson said.
"As we open our 15th Negros Island Organic Farmers' Festival after a hiatus due to the pandemic, we reaffirm our goal to enhance the market potential of our organic products," he added.
Organic agriculture need not be limited to mere production, it has to be enhanced by entrepreneurship and it has to be a viable source of income, Lacson stressed.
As stated in Section 2 of the Organic Agricultural Act of the Philippines, the promotion of the practice of organic agriculture will cumulatively condition and enrich the fertility of the soil, increase farm productivity, reduce pollution and destruction of the environment, prevent the depletion of natural resources, further protect the health of farmers, consumers, and the general public, and save on imported farm inputs, Lacson further said.
"It is time we show the world that Negros is more than just sugar, that Negros is the place where you can succeed if you try, where a healthy economy can advance by what we make and innovate in a sustainable manner," he pointed out./GB