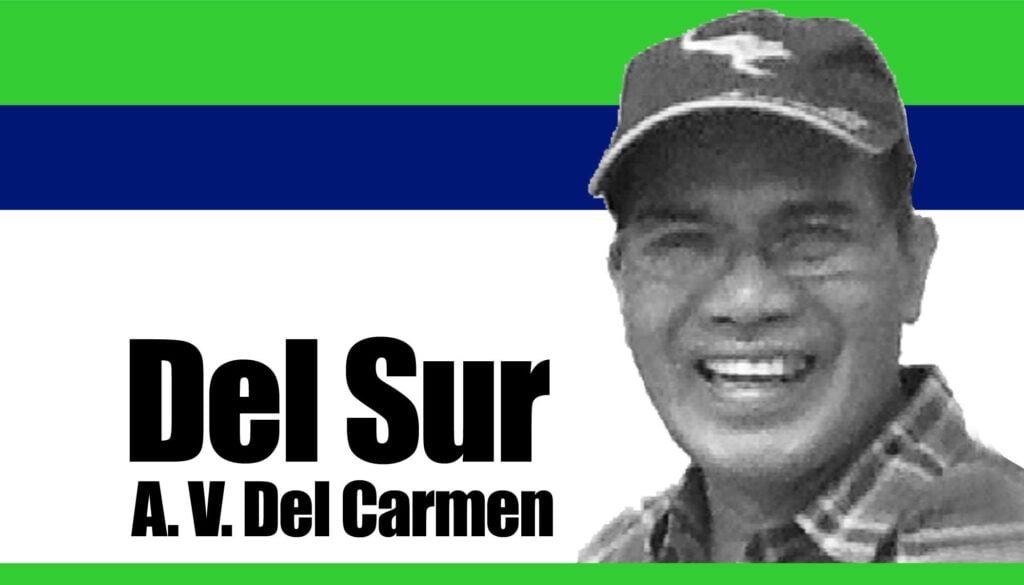 A message that popped out in my Facebook Memories early this week caught my attention and triggered a flood of emotions.
"Thank you my omega brother," the message came from my eldest brother, Nonoy Marley, in response to my online birthday greeting, which I sent eight years ago, a year before he last came home with his wife, Nena, for a vacation.
During his last homecoming, which coincided with his birthday month, I gifted him with a mug showing our photo together with these words inscribed: "Happy Birthday, BRO!", plus the two Greek letters.
I had in mind the earthly connection inspired by biblical passage, 'I am the Alpha and the Omega, the First and the Last, the Beginning and the End' when I had the personalized coffee mug made.
My brother would have turned 88 this year.
He passed away on July 5 last year, just 45 days after he marked his birthday with the celebration of his life held four months later – on Nov. 12.
The celebration-of-life service is an end-of-life ceremony where family and friends of the deceased come together to celebrate the life of the departed and allow them to remember and say goodbye to their loved one.
The ceremony was officiated by Pastor Jeff Halsted, my brother's friend.
***
With 17 years between us, we did not grow up close to each other. By the time I was in grade school, he was already completing his theological studies in the university.
Before I graduated from secondary school, he left for higher theological education in the United States and eventually brought his family there to live in Michigan.
He never came home for more than three decades. The years and the space between us created a wide distance which was bridged only by occasional letters to the family and greeting cards to mark special occasions. Eventually, my two sisters and I, had the opportunity to reconnect with him when we traveled separately to Michigan.
***
I recall vividly how he hugged me so tightly when he picked me up at the gas station along the intersection of Interstate-94, where my ride dropped me off during Thanksgiving break.
"Finally, I embraced you after a long time, my kid brother," I remember him as saying while occasionally tapping my left shoulder as he drove the over 40-mile distance to Grand Rapids, his city, and occasionally moderately slowing down to point spots of interest along the way.
And in between, came the updates from home almost 9,000 miles away and about his family. "The kids – Finley, Marge and Leo – are doing well in school," he said.
***
I waxed nostalgia when, days before he died, my sister Lucy, who is also living in Michigan, arranged a phone conversation, thanks to Messenger, for what would have been our "goodbye" call.
Suddenly, pictures of the few times we were together were pieced together in my mind as we he was talking to me from his sick bed.
I could see him helping me load my luggage into his good old, faithful wagon when he drove about 300 miles to pick me up from my Urbana dorm when my graduate school days were over and when I joined him before and after Sunday church services in his bus-driving ministry.
His generosity and care always touched me, like when he offered to lend me his complete Vivitar set so that I could take great shots for my Photojournalism class and his all-out assistance when I had my surgery for a recurring health issue.
Or those times he would squeeze precious time from his hectic work schedule to show me around.
I always think of those short but precious moments with you, I told him, and to liven him up, I recalled that brotherly ice fishing expedition we had at Newaygo, my first and only experience of that kind. "That was great fun and I miss doing it," I told him on the phone.
"Oh," he answered, "you can still enjoy doing that."
"But how?" I asked, knowing that I am tens and thousands of miles away now from the closest ice fishing ground.
And, in his signature restrained style – his usual way of sharing his humor – he replied, "Get yourself a big bucket, put ice and fish in it and use hook, line and sinker for a good catch."
***
I had the opportunity to write the response of our family in the Philippines during the Nov. 12 rites which was read before those who attended the celebration by my sister, Lucy.
In that statement, we took the opportunity "to thank the Grand Rapids community, especially Calvary Baptist Church, for accommodating with wide open arms my brother and his family and providing them opportunities to pursue their lives, especially in an atmosphere of warm and caring Christian fellowship and service."
The statement further said: "To Inday Nena, their children – Finley and Craig, Marjie and Bryan, Leo and Kara – and their respective children, we extend our warmest embrace and love to you as well as our prayers for strength, peace and the Lord's comfort as you go through this humanly trying time.
"While we, like you, are deeply saddened by Nonoy Marley's passing away, we are comforted by the thought and fact that he is now in the presence of our Lord and Savior as well as of our parents, siblings and other loved ones who had earlier left their earthly homes to occupy the mansions that Jesus promised in John 14:7.
"Such an assurance that while we walk through the valley of the shadow of death, we anchor our thoughts now on the strength of God's presence and what the Apostle Paul wrote: 'For to me to live is Christ and to die is gain.'"
Thanks to my niece, Lowra, who drove all the way from Chicago, we witnessed part of the sendoff rites through livestreaming.
***
"I wish you could be here… (to celebrate his birthday with his family)," the Facebook Memories note continued. "I love you dearly…" he added.
I have been safekeeping my Omega share of the birthday mug, which I took out right away to cherish once more after I read that FB Memories post early this week.
Ah… those pleasant thoughts of yesteryears.
See you in heaven, my Alpha Bro.
***
And he has given us this command: Anyone who loves God must also love their brother and sister. (I John 4:21) – NWI