Kabankalan City in Negros Occidental celebrated the 46th Sinulog Festival Jan. 16, with Mayor Pedro Zayco leading the thanksgiving celebration in honor of the city's patron saint, Sto. Niño.
The event was attended by Gov. Eugenio Jose Lacson, who said it is inspiring to see the Kabankalanons "for being resilient because of their faith."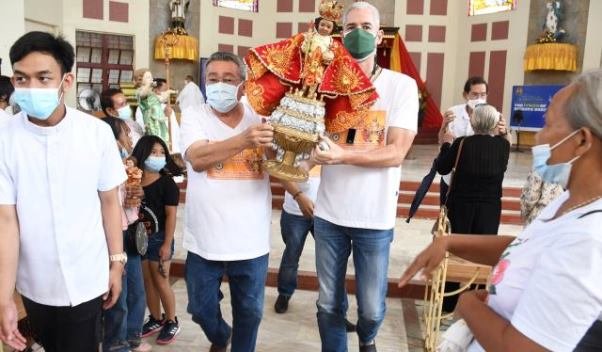 During the luncheon at the City Hall, a compilation of videos and pictures during the onslaught of typhoon Odette was presented by Bea Zayco Lacson.
The winning entry of the Kabankalan Estudio De Baile Group that joined the international competition in Malaysia was also presented.
In attendance were former mayor Isidro Zayco, Vice Mayor Raul Rivera, Board Member Jeffrey Tubola, NCIP Commissioner Jeorge Largado, councilors Rey Cordero, Roger Regalia, Celestino Dumaguete, Jerzy Guanzon, Joestarr Bandojo, Jeanna Cordova Genizera, and Helen Zafra, barangays officials, and other representatives of national agencies.|