Business Process Outsourcing company, Teleperformance, donated medical equipment for the COVID-19 temporary treatment and monitoring facilities (TTMFs) of the Bacolod City Government Sept. 3.
These include two tank set with regulators, two pulse oximeters, two sets of Fujikawa manual blood pressure apparatus, two advocate glucometers, a Bartype weighing scale, 50 nasal oxygen masks, 50 nasal cannula for adults, two Korean wheelchairs, two transfer stretchers, a thermal scanner with stand, trifold ward screens, and thermal scanners.
The donation was through Teleperformance's CSR, Citizen of the World.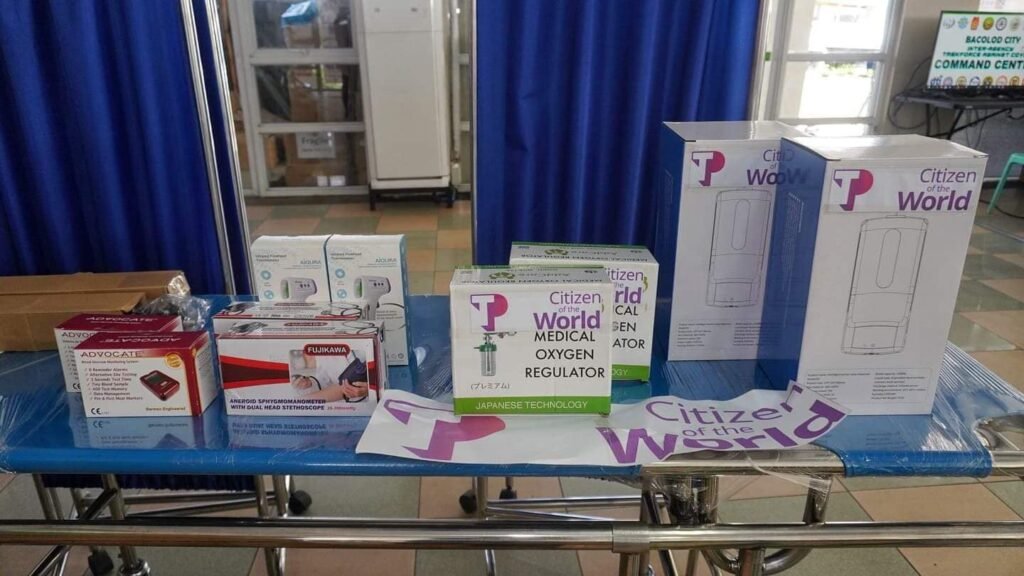 The donations were received by OIC-City Health Officer, Dr. Edwin Miraflor Jr.
City Administrator Em Ang, executive director of the Emergency Operations Center-Task Force and coordinator of the COVID-19 Vaccination Council, said the additional medical equipment will boost the confidence of the public in the city's TTMFs, that house patients with mild to moderate symptoms. —