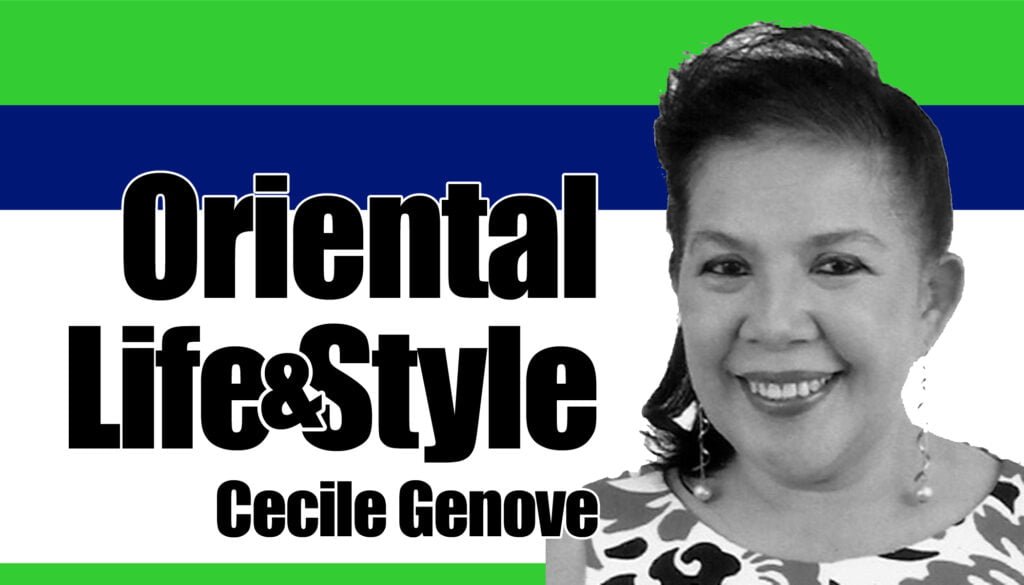 Six faculty and students of Foundation University, Dumaguete City participated in the Online Campus Journalism Convention on April 28-30 organized by the Transforming Advocates and Champions, Inc. (TRAC). With the theme, "Forging a just and humane society through campus journalism," it was also anchored on the celebration of World Journalism Day on May 3, 2023.
They are: Rita Morales and Precious Kyra Arriola, school paper adviser and feature writer, respectively, of Foundation Preparatory Academy; Angela Gabrielle Bacang, Girly Jhean Candia, Angela Kyle Mapili, and this columnist of the Broadcast Communication Department, College of Arts and Sciences, Foundation University.
A total of 34 colleges and universities all over the Philippines, both offering collegiate and Senior High School programs, with a total of 196 participants joined the convention, which included writing competitions.
Among the resource speakers were Atty. Chel Diokno who keynoted the convention on its first day, Kara David, Abner Mercado, Jing Castaneda, and Joe Torres – all no-mean journalists and advocates of press freedom. They shared their expertise and experiences with the students and faculty, discussing media careers, and changes in the media landscape.
Founded by Marlon Maglipas, who has more than a decade of experience in student affairs and development, TRAC is a non-profit organization and a premier provider of holistic development training that promotes transformational and purpose-driven leadership.
Among the writing competitions open to all tertiary and Senior High School students were: editorial writing, news writing, feature writing, sports writing, editorial cartooning, and photojournalism.
According to Human Rights in ASEAN, being a journalist has always been complex. Many journalists work long hours, travel long distances, and wade through risky terrain and situations to acquire a scoop. This is not to mention the uncertainty that comes with the media landscape's unpredictability. But, being a journalist here is extra challenging. Some Filipino journalists endure the elements and are exposed to harm, and even death, for reporting the truth.
According to Reporters Without Borders, more than a hundred journalists have been slain since 2012, making the country one of the most hostile in the world for journalists. The same report revealed these journalists are frequently slain by private groups hired by political figures.
A study by Schudson in 2013 said that journalists exert accountability for the public good in manners not covered by their professional obligation to be nonpartisan, factual, and fair. Journalists also do fact-checking to structured crowd-sourcing, each attempting to address a specific issue of democracy, truth-seeking, or public benefit.
This is where media can play a valuable role in raising public knowledge of the notion of human rights, specifically the right of every citizen to fundamental freedom without regard to race, gender, religion, or language. According to another study by Ray in 2007, citizens' rights differ depending on economic, social, political, and cultural advancements.
Certainly, media play a significant role in the advancement of society. As a result, the importance of the media in human rights protection cannot be underestimated. Media is a public communicator. Its function includes providing facts as news and analyzing and commenting on the information, shaping people's opinions. The influence of the media on today's society is very evident. The media, in fact, set the nation's social, political, economic, and even cultural agenda.
During the online convention, the participants tackled issues concerning the media in the country today. While the Philippine press is widely regarded as one of the most open in Asia, it remains one of the most unsafe places to work as a journalist. The culture of impunity is still prevalent today, most especially in the provincial press.
The participants came up with a joint manifesto at the end of the convention to articulate certain solutions or hopes to address significant difficulties confronting the media industry. Some campus editors also shared their experiences and engaged their fellow journalists to a discussion. Together, they have formed a network through TRAC to keep themselves abreast with current issues and to keep their communication lines open for future linkage.
Plans are afoot for a follow-up convention on campus journalism by next year, hopefully, in person this time. – NWI