Salvador Benedicto Mayor Marxlen de la Cruz today said the town is now free from coronavirus disease 2019.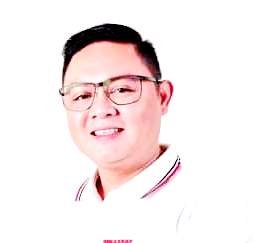 The remaining 11 COVID-19 patients have already recovered, de la Cruz announced during the joint meeting of the Inter-Agency Task Force, Municipal Peace and Order Council, and the Task Force to End Local Communist Armed Conflict that he presided at the Municipal Quadrangle.
De la Cruz, in a statement, however, reminded residents not to be complacent and to remain vigilant.
He said there are still three Persons Under Monitoring, who remain under quarantine.
He also commended the frontliners, barangay officials and tanods, personnel of the Municipal Disaster Risk Reduction and Management Office, Municipal Health Office, Municipal Social Welfare and Development Office, the town police, and the Bureau of Fire Protection, for a job well done in ensuring that Salvadorians are free from COVID-19. – GPB