You would have turned 94 today. But you chose to let go of this lifetime 16 days ahead of your birthday.
Being away from you physically most of the time, I had already prepared myself – though not totally – for your inevitable final exit. Every now and then, my wandering thoughts would draft a powerful line or two for a eulogy but it stops right there. My moral sense dictates I shouldn't go to that yet. Not when we see you smiling gleefully despite your blurry eyes reduced to a slit. Not when you match our names and faces with nary a trace of doubt. Not when you do your routine of sweeping dried leaves on a rainy afternoon or checking your bags several times each day. Not when you insist on staying at home to wait until that pain you complain about subsides instead of seeing a doctor. Not when you can clearly read the tiny prints in magazines or on a TV monitor with your bare eyes. Yet you forget more than you remember. Age, not your weakness, took its toll on you. Your mind and body may have degenerated far too long but definitely not your spirit and faith. Your most uttered words, "My Saviour, my Lord", served as your constant.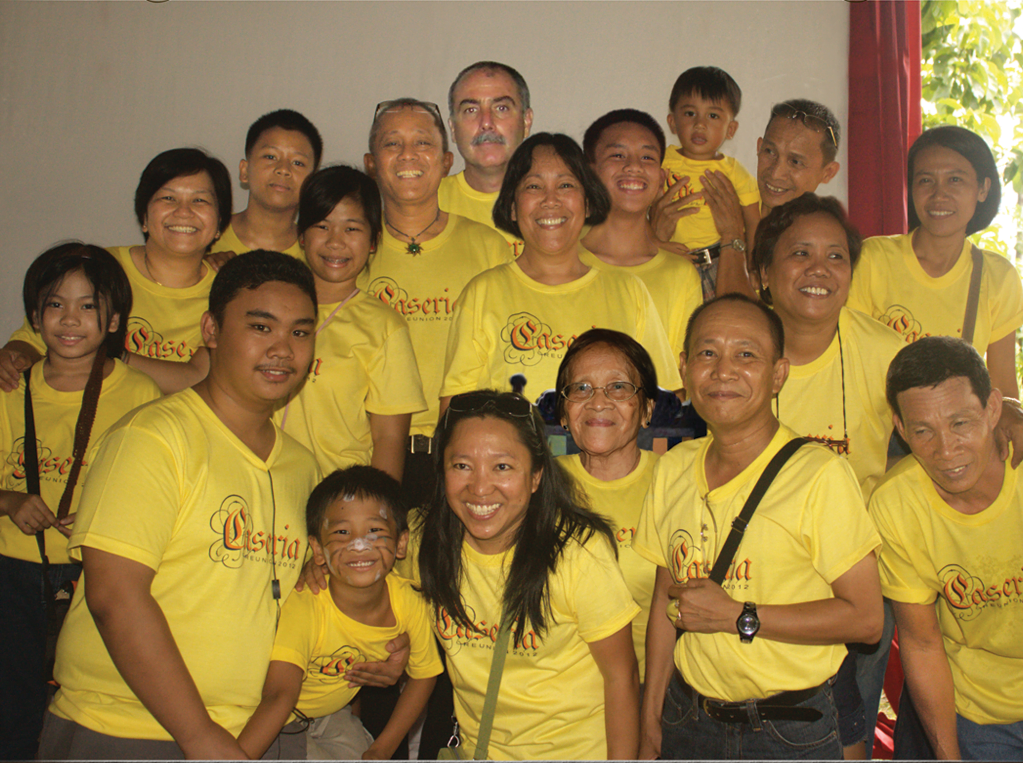 I witnessed how you fought and unwittingly spite our every effort to make you feel better simply because you refused to be treated. You had your way of healing, not the IV, NGT, O2 support, and other medical interventions you will never want to have in your system. Life gave up on you because you have been called to another realm where there is absolute peace. That leaves us both envious and dejected, because you are now in a much better place with Papang, and you will not be around us anymore. We did our part to keep you, yet fate chose otherwise.
Like you, I am not one to give up easily. So when you started raising your arms as if reaching out to someone, I would lie down beside you, hold your hand and put it down, until you settled to pinch my side or cling tightly to my fingers. You had been so responsive even until your waning moments that you seemed agitated each time I came near you or you heard my voice at a distance. Perhaps, you wanted to tell me something yet I denied every grim thought I saw unfolding. Like when you hugged and kissed me several times. First was when you saw me come out of the room and you said, "Ari ka di gali!". You kissed my cheek and thanked me. You gave me more heartfelt hugs when you were already sick in bed, one hand with an IV line, the other one wrapped tightly to keep you from pulling the tube. Sorry, Mamang, that we had to restrain your hand that time.
Two and a half months being with you was not enough to pay you back, especially when nearly half of it was spent worrying that you were sick and grieving over your passing. I will miss what we had established together in such a short span of time – daily afternoon ritual of 'panibin', meals shared over TV news updates while rehashing stories after stories. You well remembered people from your past, hardly from your present except us, your family. We laughed at your antics during our video calls with my siblings and your grandchildren. We coaxed you to eat more and drink your Ensure milk prepared by Toto Luit, who has been with you the longest. Diding would sneak out from her duties to visit you, bring your favorite food, and clean you up even when, sometimes, you dread the wipes dabbed on your skin. On your last breaths, you opened your eyes and shed a tear when Inday and Jimboi bid their goodbyes over the phone. Baht, whose face you never forgot, endured the agonizing land travel from Mindanao to see you finally laid to eternal rest.
Mamang, I will always be proud of you. Your children's combined achievements could never equate what you have achieved in life.
My mother was a teacher for nearly 40 years, a skilled tailor at a young age, and owned a vintage Singer sewing machine, a single parent since 1983, a great cook (her specialty being valenciana and adobo), an advocate of clean air and frugal living, always opting to walk the mile-long distance from house to school and back, climbed the tall temples in Thailand and Cambodia in her mid-80s, and had never taken any health maintenance.
Our matriarch lived life to the fullest.
Till we meet again, Mamang.
Your Soysoy