The Vallacar Transit Incorporated (VTI) that manages Ceres Liner passenger buses all over the country will resume its Dumaguete City to Hinobaan-Sipalay route, and vice versa, on Dec. 16.
This was after Gov. Eugenio Jose Lacson granted the request of the VTI to resume operations in those areas, when his advice was sought by Hinobaan Mayor Ernesto Estrao and Sipalay City Mayor Gina Montilla-Lizares.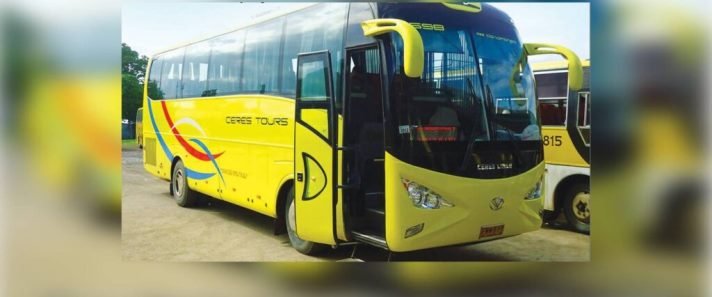 Lacson ordered Estrao to augment manpower at the provincial border, to screen the S-PaSS permits of passengers entering Negros Occidental.
He also approved the request of 2GO shipping company to increase by 70 percent its passenger capacity bound for Negros Occidental.
In his letter to Dan Paulo Fernan, 2GO Group Inc. vice president-head of Sea Solutions, Lacson reminded them that minimum public health protocols must be observed at all times.
The Alert Level 2 classification of Negros Occidental provides that intrazonal and interzonal travel for all ages, and for any purpose, including leisure, shall be allowed, Lacson also said. — GB