Two senior police officials formerly assigned in Negros Island have been designated to assume key positions in the Philippine National Police.
P/Lt. Gen. Dionardo Carlos, former Negros Oriental Police Provincial Office (NORPPO) director, was named today, Nov. 10, by President Rodrigo Duterte as the incoming PNP chief, replacing Gen. Guillermo Eleazar, who is retiring from the police service on Nov. 13.
Meanwhile, Eleazar installed today P/Brig. Gen. Flynn Dongbo as the new regional police director of Western Visayas.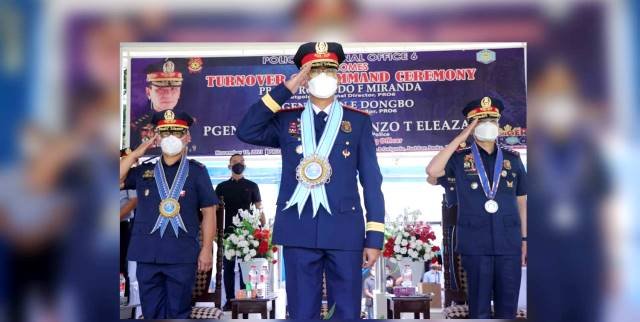 Dongbo served as director of the Bacolod City Police Office almost five years ago. He replaced P/Brig. Gen. Rolando Miranda, who also served as chief of the directorial staff of the defunct Negros Island Regional Police Office, when he was the BCPO chief.
Miranda has reached the mandatory age retirement of 56. He and Eleazar are graduates of the Philippine Military Academy.
Carlos, who also served as Dumaguete police chief and later as NORPPO director more than a decade ago, is presently the PNP chief of the Directorial Staff.
After his stint in Negros Oriental, Carlos served as PNP spokesman in 2017 before he was named director of the Aviation Security Group.
Carlos, a member of the PMA Class 1988, later became the director of the Directorate for Information and Communications Technology, and the Directorate for Police Community Relations before he was designated director of the Directorate for Integrated Police Operations- Visayas, where he was promoted to the rank of lieutenant general. — GB