The Abanse Negrense Team, who ruled the 2021 Philippine Super Liga Beach Volleyball Challenge Cup held in Subic, Zambales on Feb. 26 to 28, thanked Negros Occidental Governor Eugenio Jose Lacson for the support in their quest for the title.
The players, Erjane Magdato, Alexa Polidario, Jennifer Cosas, and Gelimae Villanueva, were accompanied by Carmela Gamboa, team manager and president of Volleyball Association of Negros Island Inc., during a courtesy visit to Lacson at the Provincial Capitol on Monday.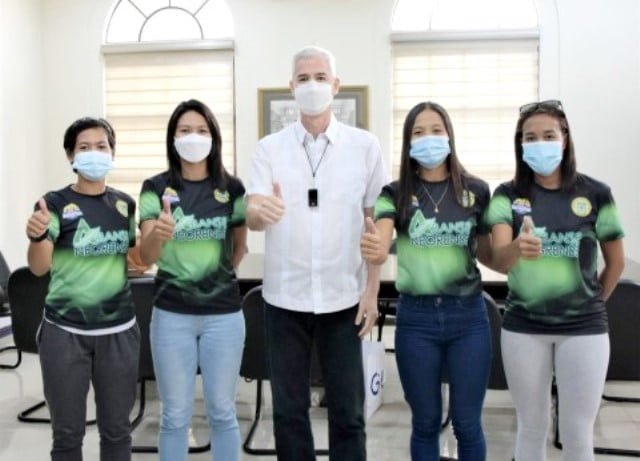 Abanse Negrense A, composed of Magdato and Polidario, took home the gold after defeating Sta. Lucia A's DM Demontano and Jackielyn Estoquia in straight sets.
Polidario and Magdato's win completed a 6-0 sweep of the competition, considered the first official volleyball tournament to be played since the lockdown in March last year.
Abanse Negrense B's Cosas and Villanueva bagged the bronze when they dominated Sta. Lucia B's Bang Pineda and Jonah Sabete.
During the courtesy visit, they were also joined by Provincial Board Member Ryan Gamboa, Provincial Administrator Aayfrando Diaz, Provincial Sports Coordinator Toni Agustin, and coach Jason Delmo. – NND