The Hanah Taekwondo Gym of Bacolod City bagged six medals in the 45th National Taekwondo Championships, held at the Ayala Malls by the Bay in Manila on Sept. 3 and 4.
Katherine Angelie Mandal won the gold medal in the Flyweight Cadet Female category, while the silver medalists are Eevo Geocadin in the Heavyweight Cadet Male category, Ethan Chavez – Light Welterweight Cadet Male category, Dondy Santillan Jr. of the Flyweight Grade School Male category, and Mary Angeline Alcantara of the Bantamweight Senior Female category.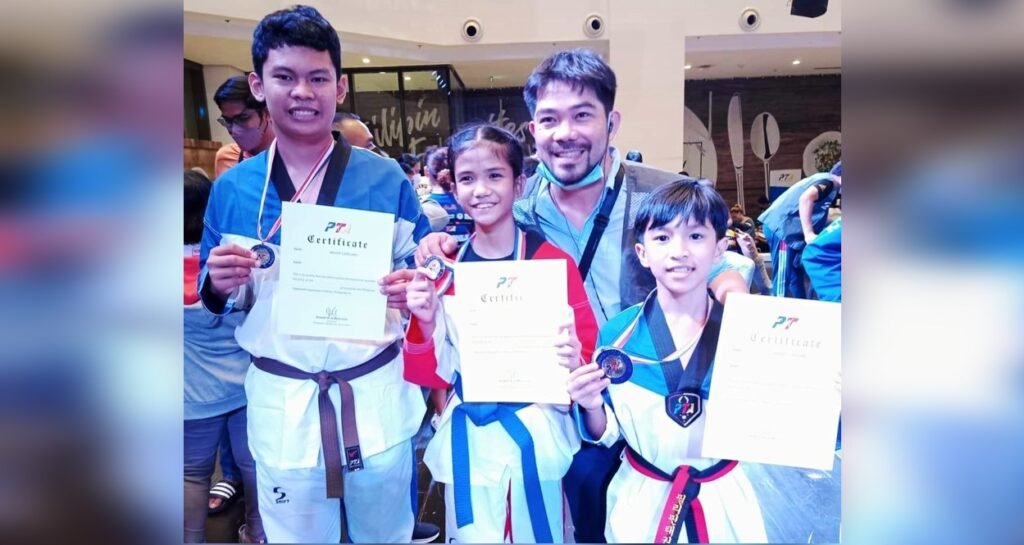 Arthur Monasque, who joined the Flyweight Cadet Male category, took home a bronze medal.
Joshua Emmanuel Deita, Denise Shane Pecha, and Zane Vincent Olivo, also of the Hanah Taekwondo Gym, likewise competed.
They are coached by world-class taekwondo mentor, Victorino Felix Feria Jr., who has produced a world champion and numerous international medalists in taekwondo in the years before the global pandemic.
Feria said the Manila championships was the first face to face taekwondo sparring tournament after the mandated lockdowns, and they are still in the adjustment phase because most of his athletes just came back to training in February this year.
There were also some new rules adapted by the Philippine Taekwondo Association in the competition.
"Congratulations to all the winners. Bacolod City is proud of you as you will be an inspiration to many aspiring taekwondo athletes who are also training hard to give similar recognition and pride to the city as you all did," he added. ||