Jojon Arguelles and Juvan Divinagracia beat Mark Nicavera and Arnold Rodriguez in the Open Doubles final to capture the championship during the "Bong" Arguelles Memorial Tennis Cup held Feb. 1-15 at the Negros Occidental Tennis Association-Panaad Tennis courts in Bacolod City.
Nicavera bounced back in Class A division, where together with Justo Cerna, they bested the other entries.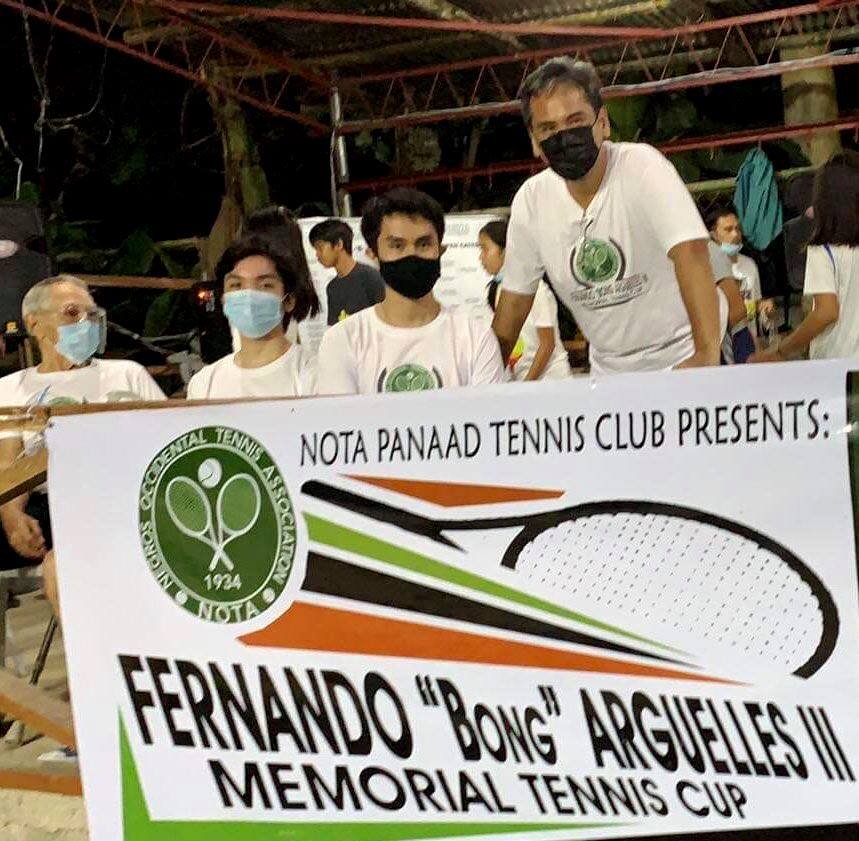 Undefeated in the early rounds, Monico Puentevella, a close friend of Bong Arguelles, and Rex Saison won the championship in Class B by trouncing the Joey Catipay – Jun Dante duo in the finals.
In the Pro-am Doubles, Arnold Rodriguez and Dr. Jovy Vergara prevailed over Dale Demonteverde-Juvan Divinagracia in the tiebreak to win the championship.
Champion in women doubles were Sheila Nagac and Rojen Cerillo, who beat Loveley Ginete and Espie Divinagracia, in the finals.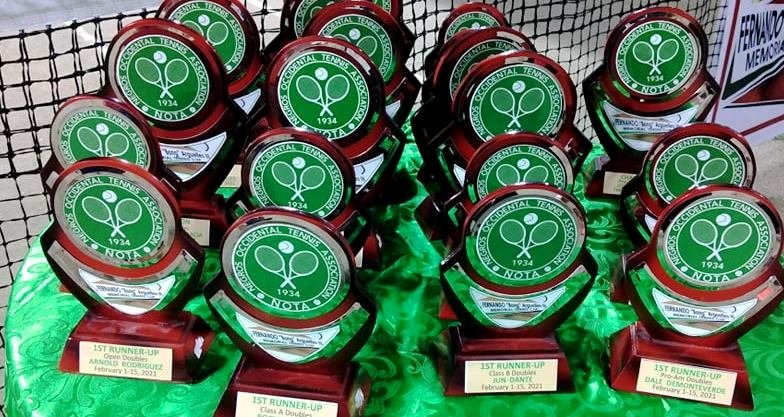 Winners received their trophies during the closing ceremony attended by the Arguelles family, led by Bong's father, Baging Arguelles, his wife Ruth and son JR, who just graduated from De La Salle Manila as a tennis scholar.
NOTA president Jojon Arguelles is the younger brother of Bong, who passed away recently due to cardiac arrest.
The NOTA-Panaad tournament, which ran for a month, was also sponsored by the Province of Negros Occidental, the Negros Occidental Sports and Cultural Foundation, and members of the club. – NND