Senator Juan Miguel "Migz" Zubiri pledged an additional P200 million budget for the construction of the Bacolod City General Hospital and road construction for the coliseum and museum, during his visit to Bacolod City Dec. 22.
Zubiri, who met with Mayor Evelio Leonardia to turn over 100 sacks of rice for the victims of typhoon Odette as part of his "Operation Bulig", said the extra fund is separate from the P400 million that was allotted for the construction of the hospital in Barangay Vista Alegre.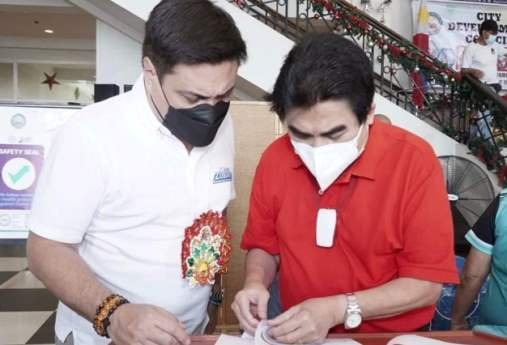 "I told Mayor Bing to use me as a tool to get projects and programs. Not only do we have the coliseum, we also have the hospital. It is a done deal and it is in the budget. I have fulfilled my commitment to you. We only need the implementation," Zubiri said in a press release from the city.
Zubiri's arrival at the Bacolod Government Center coincided with Leonardia spearheading a City Development Council meeting.
The Mayor announced the good news shortly after their conversation, saying that the senator has also allocated P109 million for the road network needed for the coliseum and museum.
The construction of the coliseum, Leonardia added, is because of Zubiri's initiative to help in developing Bacolod.
He lauded the efforts of Zubiri to help not only Bacolod but the whole Negros after the onslaught of Odette.
"He (Senator Zubiri) said he cannot bear seeing the news that Negros Island and Bacolod are affected by the typhoon.
"These are trying times in Negros and Bacolod. Fortunately for us, Bacolod was not affected severely," Leonardia said.
Zubiri also praised the mayor for doing a job well done, particularly in the city's rescue and relief operations. | NND