Twenty-two additional barangays of Negros Occidental were declared drug free at the 32nd deliberation of members of the Regional Oversight Committee for the Department of the Interior and Local Government's Barangay Drug Clearing Program Oct. 27 via zoom.
Philippine Drug Enforcement Agency Negros head Nicholas Gomez said that of the more than 60 barangay-applicants, 22 were approved.
These are barangays Abuanan, Antipulan, and Sampinit in Bago City, Bulata and Yao-yao in Cauayan, Alacaygan in EB Magalona, Naruis in Hinigaran, 1, Bocana and Manalad in the town of Ilog, Makilignit and 2 in Isabela, Puso in La Castellana;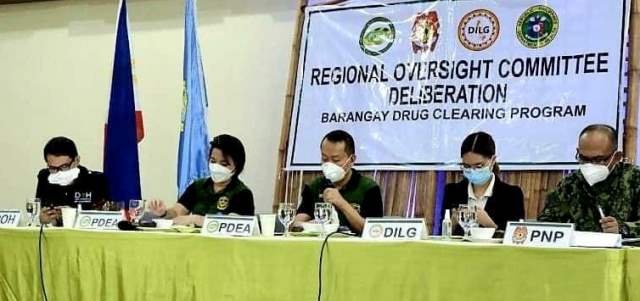 San Pablo and Punta Salong in Manapla, Buenavista and Iglau-an in Murcia, Sagua Banwa and Mabini in Valladolid, Balaring in Silay, and Zone 14-B in Talisay City, the PDEA said.
The latest approval brought to 291 the number of barangays considered drug-free, or almost 49 percent of the province's 601 barangays.
Gomez said Negros Occidental remains as the province with the most number of barangays yet to be declared drug free in Western Visayas.
The 21 other barangays that also applied will be automatically re-evaluated starting next week, to determine if the requirements have been complied with, particularly the existence of an active barangay-based drug rehabilitation program.
The next oversight committee deliberation will be in November. — MML